OutdoorDoer.com: Empowering Outdoor Enthusiasts with Inspiring Content and Unparalleled Resources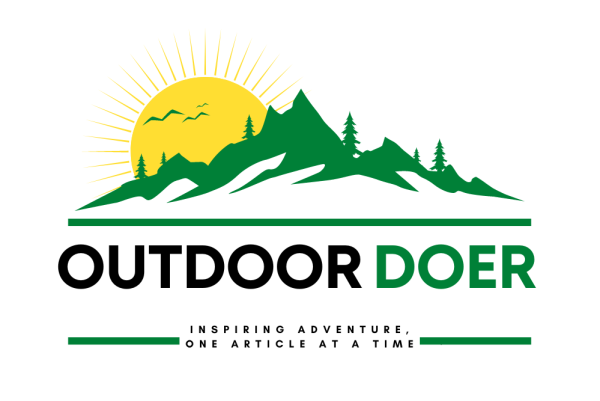 New Jersey – May 26, 2023 – OutdoorDoer.com, the premier destination for outdoor enthusiasts and advocates of an active lifestyle, is proud to announce its official launch. With a mission to inspire and equip individuals of all skill levels to experience the beauty and excitement of the natural world, OutdoorDoer.com aims to become the go-to platform for outdoor adventure enthusiasts worldwide.
At OutdoorDoer.com, visitors gain access to a wide range of highly accurate and meticulously researched content. From captivating articles to informative resources and engaging materials, OutdoorDoer.com caters to adventurers, athletes, and outdoor fans hungry for trustworthy information. The platform's commitment to delivering accurate content is backed by top industry leaders, doers, and certified contributors.
"Our goal is to provide outdoor enthusiasts with a comprehensive resource hub that supports and enhances their outdoor pursuits," said Raphael Dume, the Founder of OutdoorDoer.com. "We understand the importance of accurate information when it comes to planning and experiencing outdoor adventures. That's why we have set the highest standards in researching and writing our content, ensuring that our readers can trust the material found here."
OutdoorDoer.com aims to make outdoor exploration accessible to everyone, irrespective of skill level or experience. By offering the latest news, tips, and product reviews in the world of outdoor adventure, the platform empowers individuals to make informed decisions and embark on unforgettable journeys into nature.
In addition to its commitment to accuracy and education, OutdoorDoer.com places a strong emphasis on building a vibrant and inclusive community. The platform encourages readers to share their own experiences, tips, and suggestions, creating an environment where everyone can learn, grow, and be inspired together. OutdoorDoer.com seeks to foster a sense of belonging and support among outdoor enthusiasts worldwide.
Raphael Dume, a bestselling author, internet entrepreneur, and passionate outdoor enthusiast, founded OutdoorDoer.com. Drawing from his own love for nature and his desire to inspire others, Raphael created the platform as a reliable media outlet that helps, inspires, and educates outdoor adventurers.
About OutdoorDoer.com:
OutdoorDoer.com is the ultimate destination for outdoor enthusiasts and advocates of an active lifestyle. The platform offers highly accurate and inspiring content, along with a wide range of resources, experiences, and materials to support individuals in pursuing their outdoor interests. OutdoorDoer.com aims to make the outdoors accessible to everyone and foster a sense of community among outdoor enthusiasts worldwide.
Media Contact
Company Name: Outdoor Doer
Contact Person: Raphael Dume
Email: Send Email
Country: United States
Website: www.outdoordoer.com