Bestselling Author Rick Breitweiser Launches Two Life-Changing Books on Sales, Personal Growth, and Addiction Recovery
Uncover the secrets to sales success and a more fulfilling life through self-awareness and spiritual growth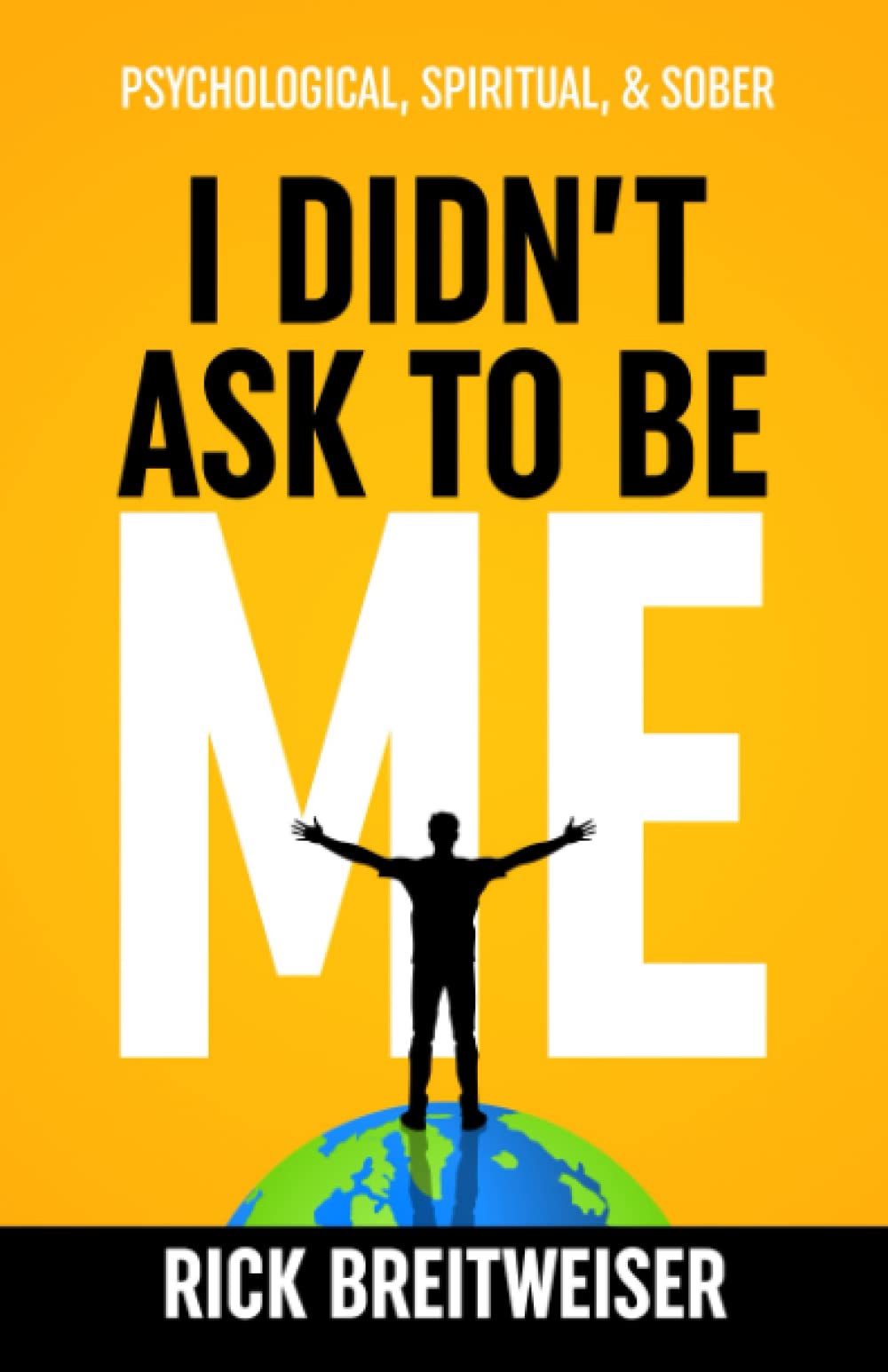 May 19, 2023 – Tampa, Florida – Renowned author Rick Breitweiser is thrilled to announce the release of two groundbreaking books, "Sales and Selling Yourself: If you can make someone laugh, they can be yours" and "I Didn't Ask to Be Me: Psychological, Spiritual, & Sober," alongside his upcoming book, "Addiction Logic – Treating the cause, not the symptom."
In "Sales And Selling Yourself," Rick Breitweiser provides valuable insights into self-improvement and relationship-building, emphasizing the significance of self-awareness and personal growth in achieving sales success. As a top sales professional in his industry, Rick shares his experiences and expertise to help readers establish stronger relationships and ultimately lead happier lives.
"I Didn't Ask to Be Me" serves as a practical guide for individuals struggling with addiction and anyone else seeking personal growth. This book offers strategies to become more productive and content by blending logic, an understanding of human nature, and spiritual awareness. Drawing from Rick's personal experiences and his involvement in a 12-step program, this book promises to be an indispensable resource for those seeking a fresh perspective on addiction recovery.
The upcoming book, "Addiction Logic," delves into a fresh and logical approach to sobriety and recovery, focusing on addressing the root cause rather than the symptoms of addiction. Based on Rick's experiences and insights from various recovery sources, this book provides readers with a unique and practical approach to overcoming addiction.
About the Author:
Rick Breitweiser firmly believes that everyone has a story to tell. With a natural gift for human intuition and an ability to understand the needs and desires of others, Rick has translated these talents into a successful sales career and now a passion for writing. Drawing from personal experiences and a desire to assist others, Rick crafts authentic, relatable, and engaging books.
To learn more about Rick Breitweiser and his books, please visit www.rickbreit.com or follow him on social media: Rick Breitweiser on Facebook, and breitweiserrick on Instagram.
"I Didn't Ask to Be Me: Psychological, Spiritual, & Sober"
Amazon Link: https://www.amazon.com/Didnt-Ask-Me-Psychological-Spiritual/dp/B0BW2SXHBP/
Goodreads Link: https://www.goodreads.com/book/show/66089227-i-didn-t-ask-to-be-me
"Sales And Selling Yourself: If you can make someone laugh, they can be yours."
Amazon Link: https://www.amazon.com/Sales-Selling-Yourself-someone-laugh/dp/B0BW3GJRG3/
Goodreads Link: https://www.goodreads.com/book/show/123669613-sales-and-selling-yourself
Media Contact
Company Name: Coraft
Contact Person: Support Team
Email: Send Email
Country: United States
Website: https://www.amazon.com/Didnt-Ask-Me-Psychological-Spiritual/dp/B0BW2SXHBP/