Estelle Marcellus-Dubuisson launches new book, My Love for the Children of Haiti, narrating her humanitarian efforts for children in Haiti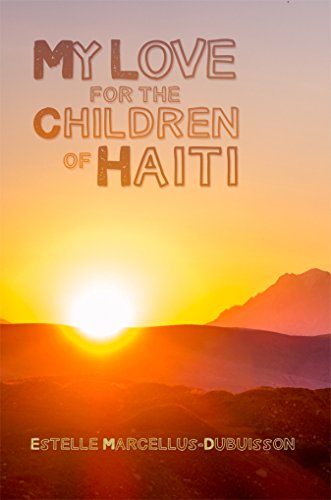 Gifted writer and licensed Medical Technologist, Estelle Marcellus-Dubuisson is elated to announce the lunch of her new book titled 'My Love for the Children of Haiti'
Until her retirement, Estelle Marcellus-Dubuisson worked for twenty-two years at the Bronx VA Medical Center as a Medical Technologist licensed by the NYC Health Department. During a visit to her hometown of Haiti, she was determined to do whatever she could to help the children who were living in poverty. She witnessed women dying during childbirth for lack of proper medical care. She saw children starving from malnutrition. She knew she had to find a way to make things better.
My Love for the Children of Haiti shares Ms. Marcellus-Dubuisson's goal to collect a dollar from each of her coworkers to send home to Haiti. Although she was the sole supporter of three children, she managed to budget her salary without depriving them of the basics and send whatever she could to Haiti.
About the Author
Estelle Marcellus-Dubuisson is a member of the International Society for Clinical Laboratory Technologist and a member of the New York State Blood Bank Association, both of which were related to her job as Medical Lab Technologist at the Bronx VA Hospital. Among many other awards she was awarded: Personality of the Year 1983 by Budweiser & Black American News Paper, Caribbean Mother of the Year 1984 by Carib News, Community Service Award June 1984 by NBPW Inc., Love Award June 1985, and Mother of the Year 1986.
My Love for the Children of Haiti is published and marketed by Author's Tranquility Press, the best marketing tool for new and established authors, serving as the authors' ultimate book publicity partner.
Media Contact
Company Name: Author's Tranquility Press
Contact Person: Patricia Adams, Marketing Supervisor
Email: Send Email
Phone: (866) 411-8655
Address:239 Richmond Dr
City: Hiram
State: Georgia, 30141
Country: United States
Website: www.authorstranquilitypress.com