From Herd Travel to Nerd Travel: Author Patty Civalleri Re-Invents Traditional Travel Thinking
A Travel Book Series Satisfies our 'Inner Nerd' by Feeding Intellectual Curiosity in Tried & True Italian Destinations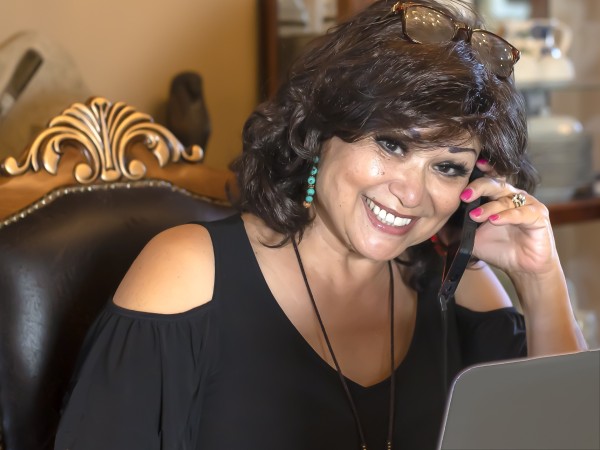 Author Patty Civalleri has found a way for today's experienced travelers to satisfy an unfulfilled need: to feed their minds. Post-Covid, people are seeking to avoid crowds instead of becoming part of it, while finding more experiential and mindful ways of visiting the popular destination cities. But how to do this has been difficult to obtain.
ROME-FLORENCE-VENICE: Keys to the Ancient Cities is a groundbreaking travel series that takes you through 2,500 years of History – as a curious tourist. Author and Archeo-historian Patty Civalleri reveals exciting new ways to explore Italy with never-before-seen adventures at every turn. Travelers will discover how to go beyond the over-saturated modern surface of Italy and dive into its dramatic, artistic and romantic past.
"My goal is to change the face of travel from the fast-paced, herd-driven, eat-and-drink-your-way-through-your-vacation mentality that is expensive and harmful to our Global Cultural Heritage Sites," says author Patty Civalleri. An award-winning and bestselling author, Civalleri spent over a decade traveling with archaeologists to the deepest corners of the ancient world in search of lost cultures. This deep-level travel enabled her to recognize a clear gap in the travel book industry: how to travel beneath the modern layer of a destination. With her Italy Travel Guides, Civalleri combines her lifelong writing skills with her love for history and travel to create a line of products that offer an updated vision for travel.
The ability to delve deeply into the areas that are most important to the locals has been lacking in traditional travel. Patty spent months living in each city while discovering from the locals specifically what is missing when people visit their cities.
Traditional travel has taught people to travel self-indulgently. When we work hard every day, self-indulgence isn't necessarily a bad thing. But there are also other ways to think about travel, and one specific way is to feed our minds. This is the area where Civalleri sees a huge chasm in the market. "Many people travel to satisfy a deep curiosity and hunger for knowledge. Eating, drinking and sitting by a pool doesn't feed the 'inner nerd' of the traveler that wants a deeper experience," said Patty enthusiastically.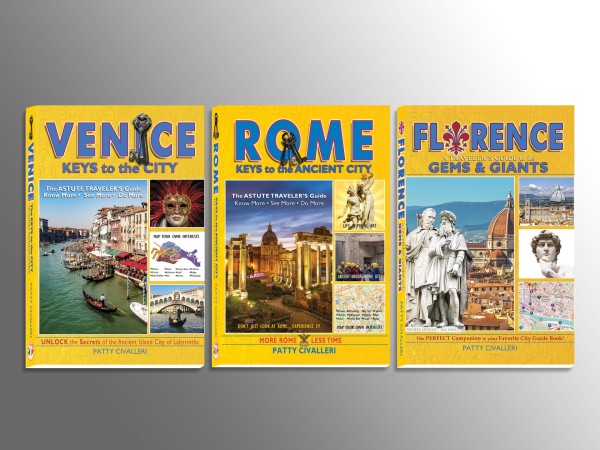 While typical guidebooks only focus on Italy's Top 10 sites, Civalleri introduces readers to hundreds of exciting, photographically rich sites that many travelers have never heard of, but are much more rewarding. Filled with rich culture and history, Civalleri welcomes readers into Italy's heart in a memorable, thoughtful way, while circumventing the herds of tourists and uncomfortable experiences that come with being in an unfamiliar place.
In addition to a barrage of great sites, Civalleri also tackles innovative areas like Fun Finds, Day Trips, and the flourishing subject of 'Getting High.' This section discusses the places where the visitor can go up to find a cold beverage, catch a cool breeze, escape the crowds below, and get the best photo views found anywhere in the city.
Patty's books also include her trademarked SpiniCity Spinner Boards, a 'revolutionary' tool that uncovers over 100 sites in each city (instead of just the top-10) and removes the pain of day planning. Covering underground archaeological sites, museums, churches, etc, the board unlocks incredible sites all around you, no matter where you are standing in these cities. SpiniCity provides a fun way for kids to become involved in the vacation planning process as well.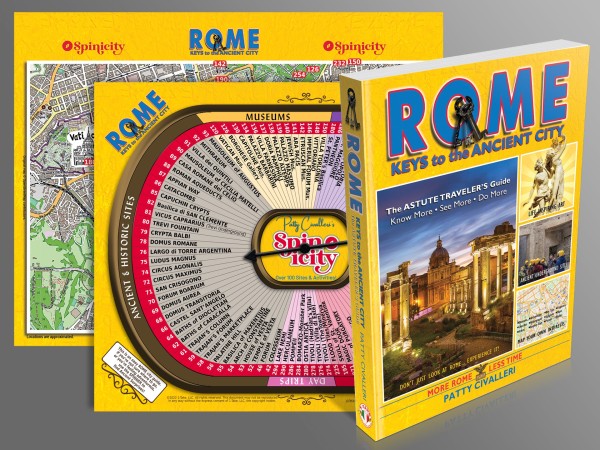 Patty's Travel Guide Series has been endorsed by some of the most renowned experts, authors, and reviewers around the world. Jack Canfield, author of the Chicken Soup for the Soul series writes, "Patty Civalleri is an amazing woman who has updated the way we think about traveling. Her new books really ARE different. She has shown that there really IS a better way to travel!"
A one-of-a-kind travel series, ROME-FLORENCE-VENICE is available for sale on Amazon. To purchase your copy, please visit: https://Amazon.com/shops/PattysTravelPlace or https://PattyCivalleri.com
About the Author
Patty Civalleri spent 16-years as a member of the Director's Council of the Cotsen Institute of Archaeology at UCLA. Her approach to travel has recently garnered her the coveted Gold Magellan Award for Destination Excellence in Europe by the industry-respected Travel Weekly Magazine. Besides her travel books, Civalleri recently released the Amazon best-seller "BECOMING TRADER JOE," the founding story of America's sweetheart grocery brand.
Connect with Patty Civalleri on Social Media:
https://www.facebook.com/patty.civalleri
https://www.instagram.com/pattycivalleri
Media Contact
Company Name: Author News Network
Contact Person: Media Relations
Email: Send Email
Country: United States
Website: authornewsnetwork.com