Web3 Startup Launches Eco-Positive NFT Project, As Part Of Broader Climate Action Commitment
Sungura Mjanja Refi is on a mission to democratize and reengineer the carbon credit value chain by creating inclusive, transparent, and socially impactful carbon sequestration models, bolstered by its carbon credit & nft marketplace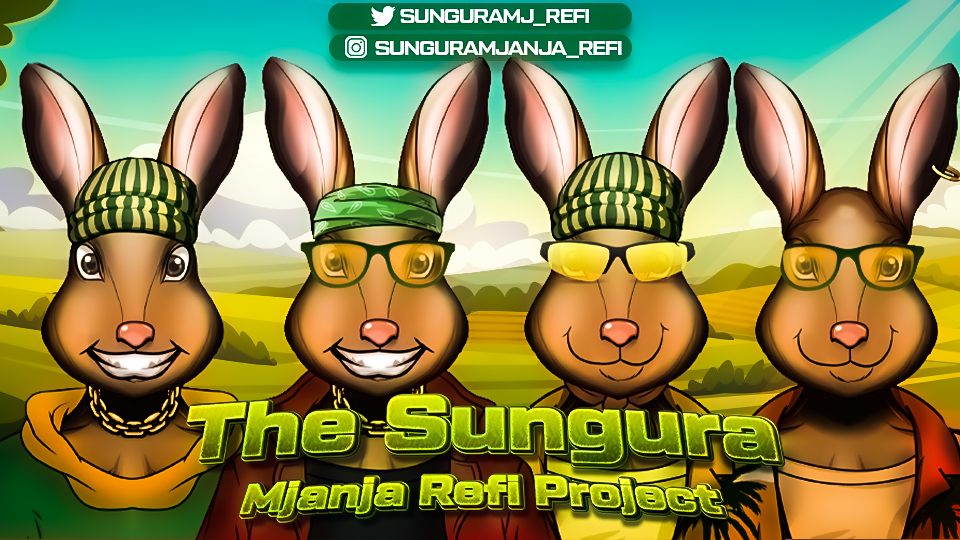 October 31, 2022 – Environmentally focussed web3 startup, Sungura Mjanja Refi, is delighted to announce the launch of its new Eco-positive NFT Project, which forms part of the company's larger commitment to tackling the adverse effects of climate change. Named after the clever African hare, celebrated for its ability to outsmart and survive the unforgiven hostility of the animal kingdom, Sungura Mjanja Refi is leveraging the power of web3 technology to create clever ideas that will make a large-scale positive impact on decarbonizing the planet.
As sea levels continue to rise, many scientists have warned that Earth is on the cusp of an irreversible "red line" that can lead to catastrophic damage. Over the past ten years, hundreds of heat records have been broken around the world, with global temperatures now 1.5 celsius higher than pre-industrial levels.
Established to democratize and reengineer the carbon credit value chain, Sungura Mjanja Refi is creating inclusive, transparent, and socially impactful carbon sequestration models, bolstered by its carbon credit & nft marketplace. With goals 1, 2, 5, 8, 13, 15, & 17 of the UN SDG at the center of its focus, the new project will consist of 10,000 carbon-conscious NFTs that will help the organization generate funds for planting 1 million trees in Tanzania.
Taking the concept of Web3 for good to new heights, Sungura Mjanja Refi will maximize its social-economic impact by ensuring 70% of the trees planted are fruit trees while the remaining 30% will consist of different kinds of forest trees. The split is meant to create long-term income streams for the grass root community in Tanzania, giving them fruits to sell as they continue to contribute to the whole carbon sequestration effort.
Sungura Mjanja Refi has further revealed that it has ambitious goals of planting over 100 Million trees by 2030 using similar innovative approaches and having over 50 million Tons of tradable sequestered carbon credits. The company is currently building its web3 marketplace for carbon offsetting, NFT art, and NFT ticketing, all of which revolve around its core mission of inclusivity in climate action and rewarding the 'good actors'.
Holders of the Impact NFTs will enjoy membership to a new exclusive eco-tourism club, with features that include discounts on eco-positive vacations and a chance to win 1 of 30 fully paid executive safari trips. The Sungara Mjanja collection will be available for mint on the project's website for 0.09ETH Premint and 0.11ETH Public Sale.
Described as the 'Do Good, Feel Good' NFT project of the year, the Sungura Mjanja Refi NFT collection will tackle both social and environmental problems at the same time, lifting hundreds of families out of abject poverty through the creation of over 800 jobs for the women planting the trees. For more information please reach out to the organization via the contact info below.
Media Contact
Company Name: Sungura Mjanja Refi
Email: Send Email
Address:1309 Coffeen Ave STE 1209
City: Sheridan
State: Wyoming
Country: United States
Website: https://sunguramjanjarefi.com/sp/