Woefully Worried Wilma by Madelyn Anderson Published by Author's Tranquility Press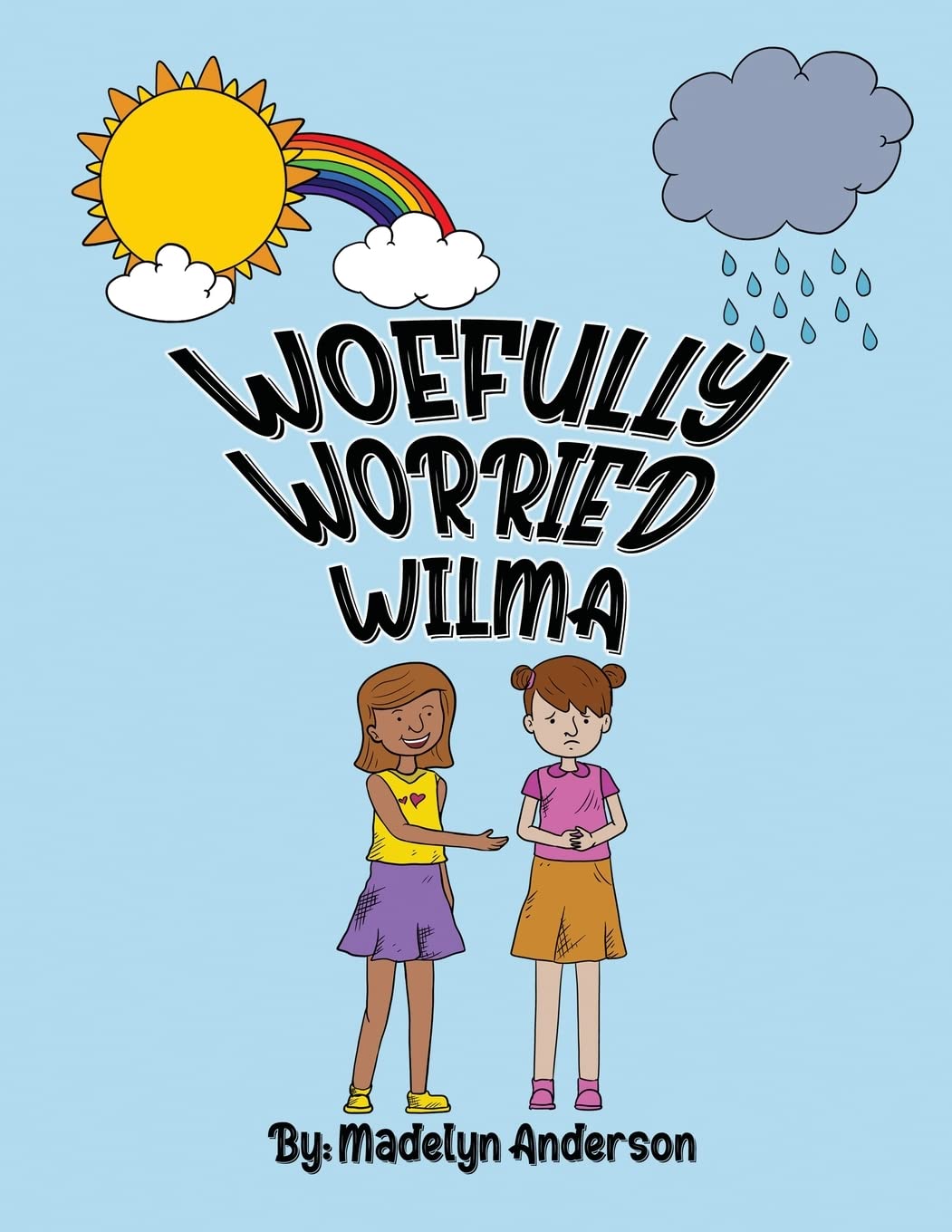 World-renowned publicity agency, Author's Tranquility Press, works with granny and author, Madelyn "Maddy" Anderson to publish her book, "Woefully Worried Wilma," where she teaches the art of conquering worries in Woefully Worried Wilma
Madelyn Anderson, popularly known as "Maddy" is looking to teach younger generations the needlessness of worries and how to conquer fears in her children's book titled Woefully Worried Wilma. The writer has rightfully employed the services of the team at Author's Tranquility Press as the publisher, as she seeks to reach as many readers as possible in different parts of the world.
Worrying remains one of the major impediments that hinder people from achieving their goals and reaching their full potential. Over the years, several resources have been created by experts to help people conquer worries and lead a life of fun. However, many of such guides focus more on adults, with little or no attention paid to children. Consequently, Madelyn Anderson aims to change this narrative through the tale of Wilma and her friend, Millie in Woefully Worried Wilma.
Madelyn takes readers through the interesting journey of both characters as Millie lends a helping hand to her friend, who almost always worries about everything. The book offers a relatable story with captivating characters that will readers, irrespective of age group, glued to the last page.
Woefully Worried Wilma is currently available on Amazon for readers in different parts of the world.
For further information about Woefully Worried Wilma and other books promoted and published by Author's Tranquility Press, visit – www.authorstranquilitypress.com.
About Madelyn Anderson
Madelyn Anderson is a writer who loves to see children laugh, imagine, and read. The granny and cooking enthusiast aims to create stories that captivate readers, especially children, and inspire them to become responsible adults.
About Author's Tranquility Press
Author's Tranquility Press is a top publicity agency known for delivering innovative solutions designed to help writers across genres to reach a wider audience. The company combines the use of the latest technologies and the expertise and diverse experience of the team to provide quality, relatable content to as many people as possible, irrespective of their location across the globe.
Media Contact
Company Name: Author's Tranquility Press
Contact Person: Patricia Adams, Marketing Supervisor
Email: Send Email
Phone: (866) 411-8655
Address:2706 Station Club Drive SW
City: Marietta
State: Georgia, 30060
Country: United States
Website: www.authorstranquilitypress.com