NewTribe Capital shares its views on the Future Blockchain Summit and other networking events from Dubai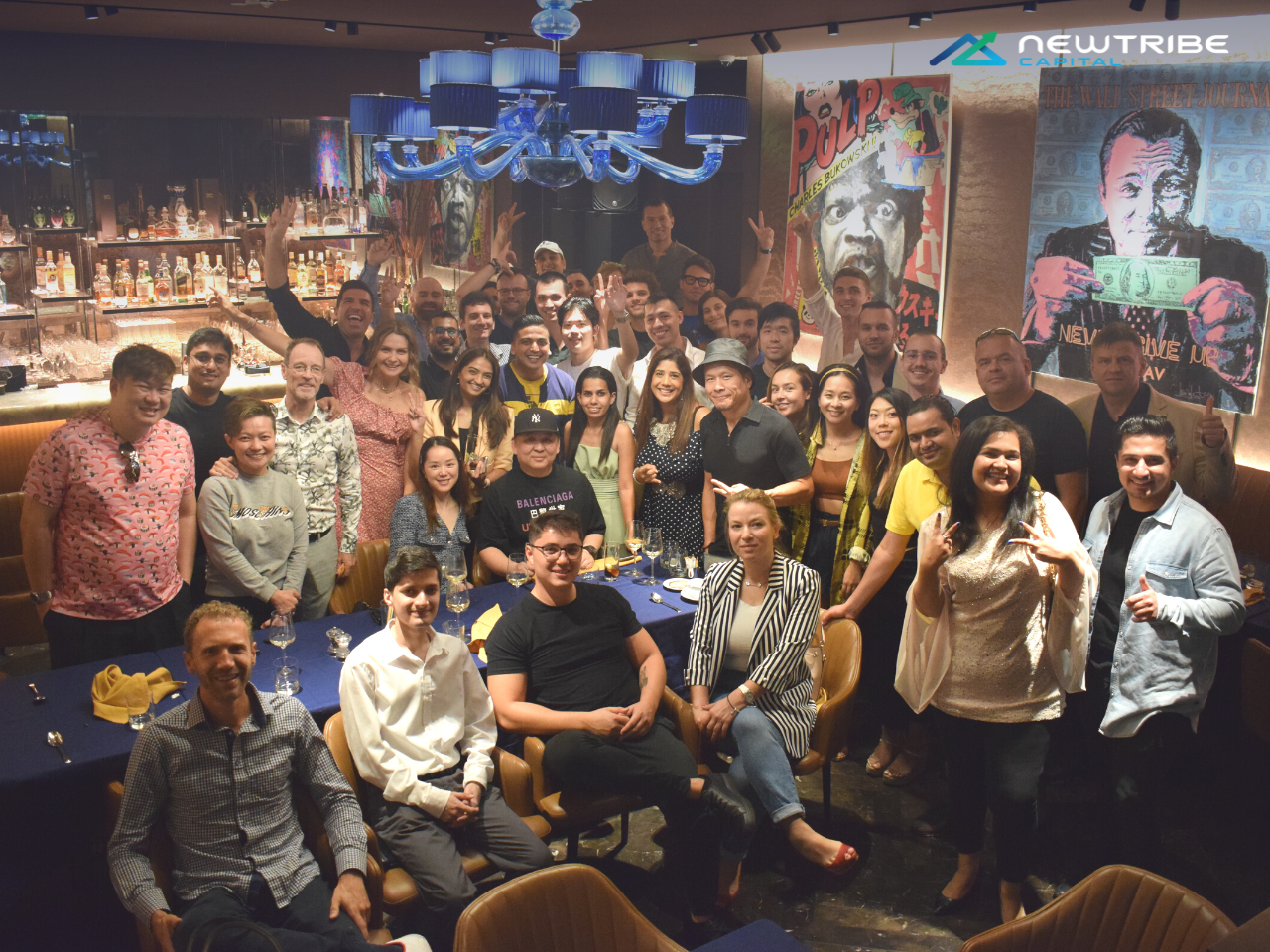 Dubai has become the hub for innovation and blockchain entrepreneurs. The month of October 2022 was a treat for the entire crypto community in Dubai. New-age entrepreneurs and the upcoming innovative tech were presented at Gitex and the Future Blockchain Summit as a part of it. The Future Blockchain Summit (FBS) was one of the largest events that took place at the Dubai World Trade Centre (DWTC) between the 10th – 13th of October 2022. The event witnessed over 100,000 visitors from 170+ countries across the globe. With over 100+ speakers and 800+ investors, it was one of the most happening events in Dubai.
The entire NewTribe Capital team was overwhelmed to attend the fifth annual Future Blockchain Summit (FBS). It served as a great ground to leverage networking opportunities and connect with top-notch industry professionals aiming at supporting disruptive technology trends that add value to the ecosystem.
What added up to the FBS summit was the 'Investor's and Collector's Roundtable Discussion' organized by Crypto Oasis which brought together entrepreneurs & industry leaders from leading organizations such as TDefi, Wom Protocol, Metavest Capital, Cypher Capital, Sheesha Finance, True Global Ventures, CryptoAM, NewTribe Capital & Blockchain Founders Fund. Dhaval Parikh – The fund partner at NewTribe Capital had the honor to be a part of this incredible discussion and share his views about the VC trends in bearish markets: A self-sustaining ecosystem also needs to be in place with the local region when considering project development. During such unhealthy markets, VCs tend to help the projects build that unicorn rather than finding one. Providing capital is one thing but as an association, we are committed to providing other value-adding benefits that drive growth for an early-stage project.
Alongside, the NewTribe Capital team organized a private lunch party cum networking event to establish stronger collaboration to support builders and creators. The lunch party marked the presence of 60+ notable investors from the industry to exchange ideas about the market and investment trends. Team NewTribe Capital actively attends events and conferences across the globe and is always on the verge to meet promising founders and builders from the space. If you're someone with a passion to build something in the blockchain industry, get in touch with the team to connect and discuss further.
About NewTribe Capital
NewTribe Capital is a Dubai-based Venture Capital firm that invests in early-stage crypto and blockchain projects. The fund abides by the ideology of 'Investing in People' while its mission is to support the creators and builders that aim at disrupting the blockchain industry with innovative technology by adding value to the ecosystem.
NewTribe Capital is a reputed VC firm with 160+ crypto projects in their portfolio, 100+ KOLs in marketing outreach, 75+ VCs in their close ecosystem, 15+ Market Makers, 10+ CEXs, and many more that they work very closely with.
Media Contact
Company Name: NewTribe Capital
Contact Person: Viivek Mehata
Email: Send Email
Phone: +91 8-668-454-982
Address:AstroLabs Dubai, Parkside Retail Level, Cluster R Jumeirah Lakes Towers
City: Dubai
Country: United Arab Emirates
Website: www.newtribe.capital