Gifted hip-hop artist, Wesley "ShowTime GMG" Wren continues to bring the celebrities to nursing homes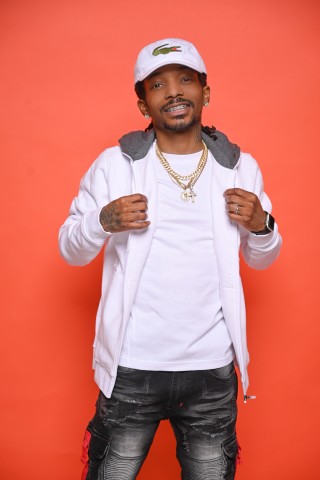 Gifted hip-hop artist, ShowTime of GMG (Wesley Wren) made rounds again to another nursing home in Illinois and brought platinum recording artist Twista with him.
Wesley works with Aperion Care Lakeshore in Chicago, IL, where he directs social activities at nursing homes. Musical performances with celebrity guests is Wesley's unique method of motivating residents to attend activities and bringing excitement and joy through music to the seniors at those facilities.
"I feel like I have responsibility to help those who can't fully help themselves anymore. I was blessed to be able to use my music career to bring joy to the elderly, and these celebrities assist me by making time to support the events that I put together", he said. Previous events have included celebrities like Twista, Yung Joc, King Louie, Lil Scrappy, Yung Dro, Leon Rogers, and more.Wesley has always had an innate ability for musical creativity. "I've always loved music. I used to write the lyrics to my favorite songs in my notebook just so I could learn them and recite them. I had a chance to try my own in a poetry class when I was about 10. The project was to write a poem. I wrote a song."
Today, he's grown into a gifted artist who is making waves across the country. His hit song, 'We In This" featuring Twista, Yung Joc and Gritz is his record that received the most commercial success. However, Wesley notes that his biggest achievement so far in his career is the release of his album Sho Frazier 2. "I took a 7-year break after my mom died. So it was my first major release since 2015. It was my first album to chart on the billboard charts (#74)".
Wesley got his tenacity and resilience from his mum, who is his biggest inspiration. "My mother was the hardest working person I ever knew. So I get my work ethic from her. But musically, I signed with Twista's label GMG Entertainment in 2010. Learning the ins and outs from somebody who has been around as long as him really showed me a lot."
When he's not in the studio making melody, Wesley spends his time on other ventures which includes writing short childrens books and creating his kids' YouTube channel for their content. He recently published his book, "I wanna be: an athlete", and will release one more this year.
Wesley works with Aperion Care Lakeshore in Chicago, IL, and has learnt some very vital lessons about people, especially the elderly. "All ages, races, and backgrounds love music. If you can get people the music they like, they will always be a fan. They will always attend your activities and events. They will always be in good spirits around you. Music matters."
With his undeniable talent, his enviable creativity, and his tenacious work ethic, there's little doubt that Wesley "ShowTime GMG" Wren will soon be at the pinnacle of global hip-hop music.
Media Contact
Company Name: Showtime GMG
Contact Person: Alexander Kelly of The ShowTime Music Group
Email: Send Email
Country: United States
Website: Musicbyshowtime.com