New novel "The Cotard Delusion" by Daniel J. Burke is released, an unpredictable science fiction thriller that unpacks human connection, death, and the mind's power to twist reality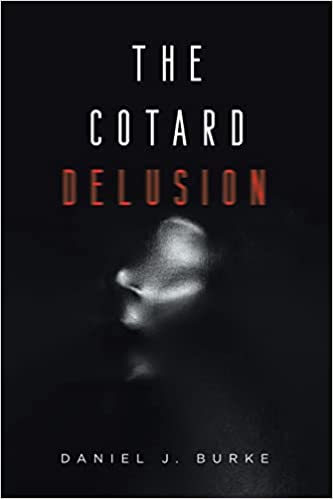 "The Cotard Delusion" by Daniel J. Burke has been released worldwide. This 388-page thriller, set in the near future, follows Lieutenant Liam Price on a harrowing journey into the depths of the human mind, the illusions of the society he lives in, and the very nature of death. After finding a mutilated woman on three separate occasions, Price and the sole survivor of the crimes, the young Mary Dalton, pursue the case into America's third world neighborhoods, which have been segregated by genetics.
Investigating the crimes pulls Price into a world of madness and delusion, uncovering mysteries about death, the soul, and alarming truths about a secret society's connection to the Deus – an alternate dimension they believe to be the original universe.
Through surprising twists and turns, Burke creates a world that connects technology and spirituality, raising powerful questions about reality and perception. With unique characters and rich descriptions of a semi-futuristic setting, the narrative is an enveloping experience that keeps readers at the edge of their seats.
The Cotard Delusion (ISBN: 9781958729830) can be purchased through retailers worldwide, including Barnes and Noble and Amazon. The paperback retails for $17.99. Wholesale orders are available through Ingram.
From the back cover:
In the near future, Lieutenant Liam Price finds a woman mutilated three separate times in the aftermath of a failed experiment. To solve the case, Price must distill in the darkest elements of his robotic-driven culture, uncovering a terrifying revelation about how mankind actually dies.
About the author:
Daniel J. Burke is an author, doctor, and musician, which is an elaborate way to say he is a storyteller. At different moments in his journey, he practiced medicine in Kolkata, innovated a theory contributing to neuromuscular research in space, and was the lead guitarist in a medical school cover band "The Flu Fighters." Daniel wrote The Cotard Delusion during his medical training. When he is not practicing storytelling, he explores his hometown of Philadelphia.
About MindStir Media:
MindStir Media LLC is an award-winning book publisher. To learn more about publishing a book with MindStir Media, visit http://mindstirmedia.com or call 800-767-0531.
Media Contact
Company Name: MindStir Media LLC
Contact Person: Jen McNabney
Email: Send Email
Phone: 800-767-0531
Address:1 New Hampshire Ave Suite 125
City: Portsmouth
State: NH
Country: United States
Website: https://mindstirmedia.com/