Botulism Pipeline Assessment – FDA, EMA, and PMDA Approvals, Emerging Drugs, Clinical Trials, Therapeutic Analysis, Growth Prospects, and Key Companies by DelveInsight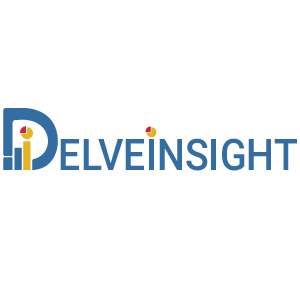 "DelveInsight's Botulism Pipeline Insight 2022 report provides comprehensive insights about 4+ companies and 5+ pipeline drugs in the Botulism pipeline landscape"
Botulism Pipeline report covers the pipeline drug profiles, including clinical and nonclinical stage products. It also covers the therapeutics assessment by product type, stage, route of administration, and molecule type. It further highlights the inactive pipeline products in this space.
For Botulism emerging drugs, the Botulism pipeline analysis report provides a 360° view of the therapeutics landscape by development point, product type, route of administration, molecule type, and MOA. The Botulism pipeline research covers business opportunities, challenges, future partnerships, strong competitors, and growth strategies.
Key takeaways from the Botulism Pipeline Report
DelveInsight's Botulism Pipeline analysis depicts the space with 4+ active players working to develop 5+ pipeline therapies.
Botulism Pipeline report encloses its detailed analysis of various drugs in different stages of clinical development, including phase II, I, preclinical and Discovery.
Botulism Pipeline Companies included XOMA, CytoDel, AlphaVax, PanThera Biopharma, and many others.
Botulism Pipeline Therapies included Biodefence vaccines, NTM-1633, and many others
Get to know more in-depth information about the Botulism Pipeline Report, click here: Botulism Pipeline Insight
Botulism Overview
Botulism is a rare, naturally occurring disease that is caused by botulinum toxins from bacteria called Clostridium botulinum. It is transmitted through food, contact with contaminated soil, or through an open wound. The symptoms of Botulism include constipation, drooping eyelids, paralysis, difficulty swallowing or speaking, facial weakness on both sides of the face, blurred vision, trouble breathing, nausea, vomiting, and abdominal cramps (only in foodborne botulism).
Botulism Pipeline Insight Report
Botulism Pipeline Insight 2022 report by DelveInsight outlays comprehensive insights of present scenario and growth prospects across the indication. A detailed picture of the Botulism pipeline landscape is provided which includes the disease overview and Botulism treatment guidelines. The assessment part of the report embraces, in depth Botulism commercial assessment and clinical assessment of the pipeline products under development. In the report, detailed description of the drug is given which includes mechanism of action of the drug, clinical studies, NDA approvals (if any), and product development activities comprising the technology, Botulism collaborations, licensing, mergers and acquisition, funding, designations and other product related details.
Biodefence vaccines: AlphaVax
AlphaVax is developing immunostimulants as biodefence vaccines using Alphavaccine Platform System. The system is genetically derived from a modified alphavirus. The re-engineered alphavaccine particles express the substituted gene (or genes), rather than producing more virus particles, thereby transforming the original virus into a highly effective vaccine system. Alphavaccines is currently in preclinical development for the treatment of botulism.
NTM-1633: XOMA
NTM-1633 is an equimolar mixture of three IgG1 monoclonal antibodies (mAb), referred to as XE02, XE06, and XE17 which bind to non-overlapping epitopes on Botulinum Neurotoxin (BoNT/E). The therapy is currently under Phase-I clinical development for the treatment of botulism.
Botulism Pipeline Therapeutic Analysis
There are approx. 4+ key companies which are developing therapies for Botulism. The companies which have their Botulism drug candidates in the most advanced stage, i.e. Phase I include, XOMA.
Botulism Pipeline Phases
DelveInsight's report covers around 5+ products under different phases of clinical development like
Late stage products (Phase III)
Mid-stage products (Phase II)
Early-stage product (Phase I) along with the details of
Pre-clinical and Discovery stage candidates
Discontinued & Inactive candidates
Route of Administration
For further information about Botulism Treatment and pipeline therapies, visit @ Botulism Pipeline Assessment
Botulism Pipeline Analysis
The report provides insights into:
The Botulism report provides detailed insights about companies that are developing therapies for the treatment of Botulism with aggregate therapies developed by each company for the same.
It accesses the Different therapeutic candidates segmented into early-stage, mid-stage, and late-stage of development for Botulism Treatment.
Botulism companies involved in targeted therapeutics development with respective active and inactive (dormant or discontinued) projects.
Botulism Drugs are under development based on the stage of development, route of administration, target receptor, monotherapy or combination therapy, a different mechanism of action, and molecular type.
Detailed analysis of collaborations (company-company collaborations and company-academia collaborations), licensing agreement and financing details for future advancement of the Botulism market.
The Botulism pipeline report is built using data and information traced from the researcher's proprietary databases, company/university websites, clinical trial registries, conferences, SEC filings, investor presentations, and featured press releases from company/university websites and industry-specific third-party sources, etc.
Scope of the Botulism Pipeline Report
Coverage- Global
Botulism Pipeline Companies included XOMA, CytoDel, AlphaVax, PanThera Biopharma, and many others.
Botulism Pipeline Therapies included Biodefence vaccines, NTM-1633, and many others
Botulism Preclinical and Discovery Stage Products
Botulism Inactive Products
Botulism Market Drivers and Barriers
Botulism Future Perspectives and Conclusion
Botulism Analyst Views
Table of Content
Introduction
Executive Summary
Botulism: Overview
Pipeline Therapeutics
Therapeutic Assessment
Botulism – DelveInsight's Analytical Perspective
Late Stage Products (Phase III)
Drug name: Company name
Mid Stage Products (Phase II)
Drug name: Company name
Early Stage Products (Phase I)
NTM-1633: XOMA
Preclinical/Discovery Stage Products
Biodefence vaccines: AlphaVax
Inactive Products
Botulism Key Companies
Botulism Key Products
Botulism- Unmet Needs
Botulism- Market Drivers and Barriers
Botulism- Future Perspectives and Conclusion
Botulism Analyst Views
Appendix
Got Queries? Reach out for more information @ Botulism Clinical Trials
About Us
DelveInsight is a Business Consulting and Market research company, providing expert business solutions for the healthcare domain and offering quintessential advisory services in the areas of R&D, Strategy Formulation, Operations, Competitive Intelligence, Competitive Landscaping, and Mergers & Acquisitions.
Media Contact
Company Name: DelveInsight Business Research LLP
Contact Person: Yash Bhardwaj
Email: Send Email
Phone: 9193216187
Address:304 S. Jones Blvd #2432
City: Las Vegas
State: NV
Country: United States
Website: https://www.delveinsight.com/