Going Back to School with David Bryan's Curiosity Invited Podcast
For David Bryan, founder/host of Curiosity Invited, September has always marked the end of summer fun … time to go Back to School. With the Curiosity Invited Podcast, David, lifelong teacher and co-founder and former head of New Roads School, has found a "classroom" with no bounds – a new way to inspire others to lean into their curiosity and open their eyes, hearts, and minds as they work, drive, or walk.
Launching Curiosity Invited in February of 2022, – his 'largest and most far ranging school' to date – Bryan carried the enduring promise of education with him to an online platform, "If we are open to it, by listening to people's stories, we can learn a lot about others, about our world, about who we are, and about what truly matters." The podcast affords him "the great privilege" and, he is quick to add, "the great fun," of speaking with people who doing all sorts of inspiring and interesting things."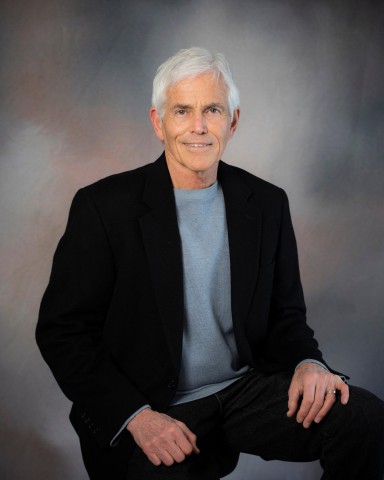 For Bryan – and happily for the rest of us – this year "Back to School" no longer marks the end of summer fun, but the beginning of a second season. Curiosity Invited invites us to "go to school in a different way." You can tune in and listen to, among others: Emmy nominated Michael Abels (Jordan Peele's Get Out, Us, Nope); educator/activist, Bill Ayers; 'LA's Jonny Appleseed,' Brent Green;eco-warrior, Kelly Rigg; learning activist, David Boulton.
Soon to come: Collette DiVittio, disability activist, entrepreneur, CEO, (Collette was born with Down's Syndrome); renowned filmmaker, Katalin Hanappi; award winning author, Omar Imady (The Gospel of Damascus; When Her Hand Moved, The Celeste Experiment):ordained Buddhist priest, Dan Burrier.
Bryan hopes the "school year" ahead will offer opportunities to speak with his former students: 2020 Inaugural poet, Amanda Gorman; award winning actress, Dakota Johnson (they are well acquainted – according to Dakota, she made "many trips to the principal's office;"CEO and co-founder of Lyft, Logan Green (who somehow managed to stay out of the principal's office); hip hop artist, Thebe Kgositsile, aka "Earl Sweatshirt." …
Back to School?
Bring it on!
Media Contact
Company Name: Curiosity Invited
Contact Person: Zach Schnall
Email: Send Email
Country: United States
Website: https://www.curiosityinvited.com/