The Crickets Dance by Author and Co-Producer Deborah Robillard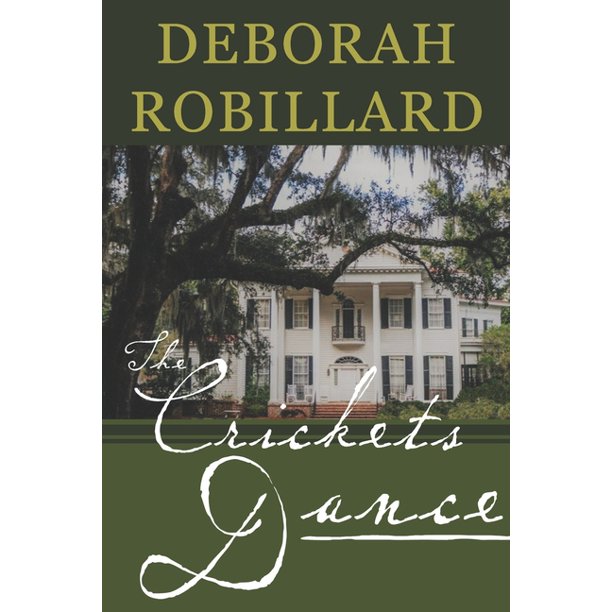 When Angie and Andrew dance on the porch of his cabin to the sound of the crickets in the rural south they realize that despite very different back grounds we all hear the music God made the same and a foundation is built that could change their lives forever.
When Lawyers Angie Lawrence and Andrew McGrath from very different back grounds realize that Angie holds the key to Andrews long lost past while he has the answers to her uncertain future their lives collide in a tale of murder, intrigue, love and forgiveness. Guided by the journal of a young girl who lived before the civil war they learn that while we can not change the past we can overcome it.
When Mrs. Robillard began writing and creating the characters and the story of The Crickets Dance she had no idea it would take her on a three year journey that would teach her that characters that are relatable to and resonate with the reader not only engage the mind, but the heart. As the author Mrs. Robillard never knew if her work would be seen by or read by another soul, but to have this particular story acknowledged in such a positive way by readers and now having the experience of having been a part of turning it into a film is a dream come true.
Mrs. Robillard feels so fortunate to have co-produced the film and gotten to work with the actors on such a personal level. She worked with them from everything from their southern accents to giving them the inspiration for history of and motivation behind each character. She is so pleased to announce that The Crickets Dance has won thirteen awards in various film festivals and been nominated for seven more.
Mrs. Robillard was quoted as saying, "The cast did an outstanding job bringing her work to life and because of that they won best ensemble at the Culture and Diversity film festival." She also wanted to acknowledge that last week at the Focus International Film Festival held in London that Kristen Renton who played Angie Lawrence and Bill Oberst Jr. who played David Kincaid both garnered best actress and actor nominations where The Crickets Dance won best film.
As the author and creator Mrs. Robillard believes she was fortunate to see her words spoken in the film just as she intended them to come accross to the reader as by and large they were taken directly from the pages of the book. She feels by using her words as intended the message of love and courage interpreted by each cast member came through beautifully as the crew did an amazing job capturing it all.
Media Contact
Company Name: Robi1 Entertainment
Contact Person: Melissa Robillard
Email: Send Email
City: Ringgold
State: Georgia
Country: United States
Website: https://www.facebook.com/AuthorDeborahRobillard