The six main features of the SMT machine
SMT mounting machine can be used to mount components that require high precision, components on large machines and equipment, or different kinds of components. It can almost cover all components range, so it is called multi-functional SMT machine or universal SMT Machine. Multi-function SMT placement machine can process a variety of complex components, is an essential part of production complex electronics equipment.
Most of the SMT adopts arch structure, with high accuracy and good flexibility. SMT placement machine mostly adopts fixed circuit board, sports implementation through head X, Y position, not as a result of the movement of mesa and inertia and make big or heavy parts of the shift. SMT mount machine can accept all material packaging methods, such as tape packaging, tube packaging, box packaging and pallet packaging. In addition, when there is more material in the pallet, a multi-layer special pallet feeder can be installed.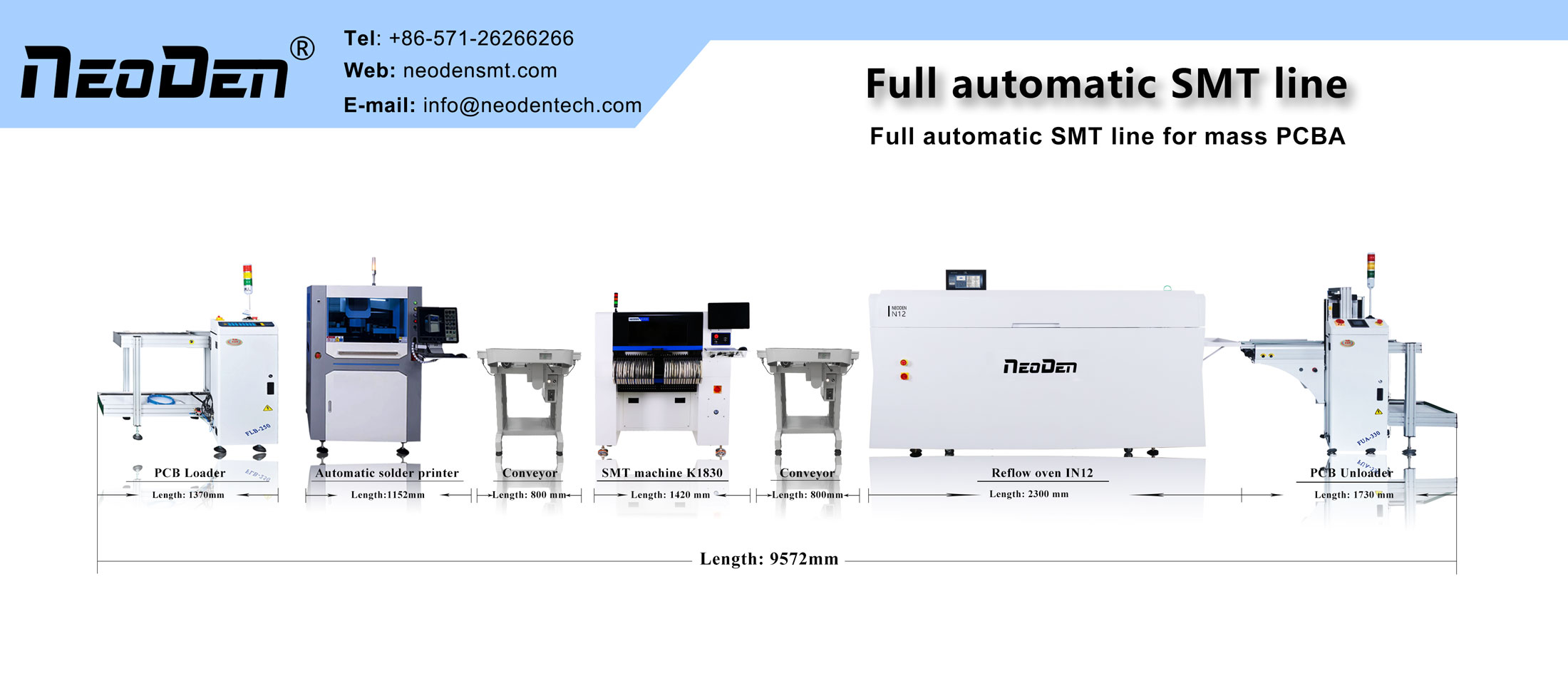 In addition to the traditional vacuum nozzle, special nozzle can be used for difficult to breathe in the special-shaped parts. In addition, pneumatic jaws can be used for vacuum nozzle suction parts.
In calibration of SMT placement machine components, generally the upward-looking camera is used, a front light, side light, backlighting, online before light, and other functions, can identify the various components. If the component size is too large to exceed the camera's FOV, the overhead camera can also be analyzed and corrected by taking multiple videos. Some universal mount machines also come with mount head moving cameras that can identify a variety of smaller components.
SMT placement machine small chip component cannot be compared with high-speed placement machine, the speed of the part of high-speed SMT placement machine installed in small chip component of speed can reach the multi-function machine installation 5 ~ 10 times the size of the same element. Therefore, in large and medium-sized production, reasonable configuration is generally carried out according to the characteristics of the product, so that the efficiency of each equipment is close to high.
Media Contact
Company Name: Zhejiang Neoden Technology Co., Ltd.
Email: Send Email
Phone: 86-18167133317
Country: China
Website: https://www.smtneoden.com/