Puppy Therapy Makes It Easier To Find a Perfect Teacup Puppy For Everyone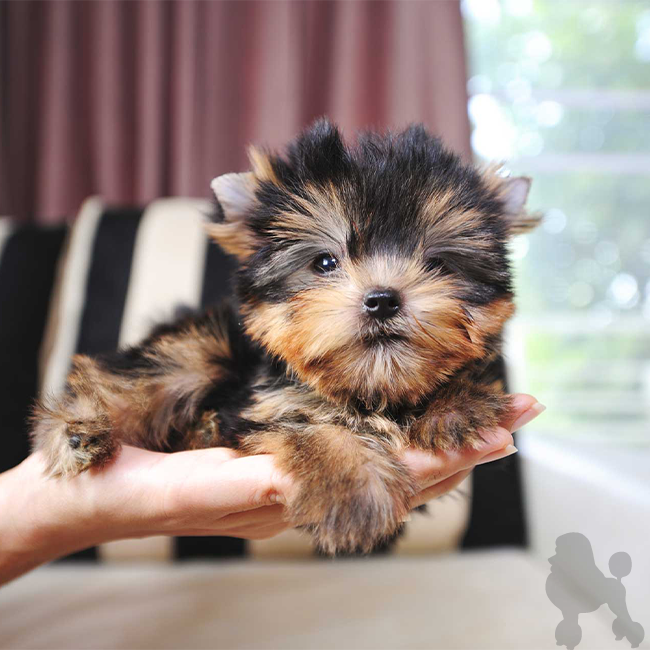 Puppies bring so much happiness to everyone and we believe that we all could benefit from a furry friend!!
– Nilah (General Manager)
Founded by a licensed marriage & family therapist, Puppy Therapy connects families to the teacup puppies that are loved and cared for from the day they were born – they are against Puppy Mills.
Dog therapy is a proven way of helping people with physical and mental issues, which is why over 50,000 therapy dogs exist in the U.S alone. However, most teacup puppies are bred in puppy mills, and very few family therapy puppies are bred outside of them. This results in unhealthy pups that need a lot of attention from their new owners. But now, Puppy Therapy – a teacup puppy company owned by a marriage and family therapist-offers support puppies that are loved and cared for from day one. They work with families to find the right pup for them through match-making, ensuring families get precisely what they need for better support.
The company works on a completely different concept compared to commercial breeders operating large-scaled puppy stores. Puppy Therapy is against the puppy mills, where dogs are bred to produce puppies that are treated like a commodity instead of a living, breathing human companion. They have sworn to never work like that, which is why they STRICTLY work with the local and hobby breeders. The pups are cared for from the day they are born, so families get happy and healthy puppies for their homes from day one.
Puppy Therapy is against mass sales that occur due to excessive breeding in puppy mills. So they only keep 5-10 puppies on site. This sometimes results in a waiting list, but ultimately, every family that knocks on the doors of Puppy Therapy is provided with a fur-ever friend. The company's founder understands the importance of human connection with pets and how it helps individuals and families heal from traumas and revive their relationships. Therefore, Puppy Therapy offers a match-making service where a family is provided with the right teacup pup after need-analysis. Such teacup options are Yorkie teacups, Maltese teacups, Chihuahua teacups, Shih Tzu teacups, Poodles and Pomeranians.
Furthermore, new pup owners are properly guided regarding the pup's care to ensure they don't end up in dog shelters. Instead, spend a happy and fulfilling life with their owners and be a source of therapy to fix any health and relationship problems they have. The teacup puppies can be adopted from Puppy Therapy's website – a simple form needs to be filled, and the company will start the match-making process.
To know more about Puppy Therapy or to procure their services, contact via (954) 544-1370 or visit their website www.mypuppytherapy.com
About Puppy Therapy:
Puppy Therapy carries a wide variety of beautiful teacup puppies and toy breed puppies for sale. The company's founder has worked with families for decades and has carefully studied the wellbeing connection of animals and families. With their puppy match service, they're working towards reducing the number of dogs that end up in shelter homes.
Media Contact
Company Name: Puppy Therapy
Contact Person: Nilah, General Manager
Email: Send Email
Phone: (954) 544-1370
Address:10094 W McNab Rd #B
City: Tamarac
State: Florida
Country: United States
Website: mypuppytherapy.com