Bliss Bellamore Brings Vegan Leather Handbag Closer To Customers Via Their Online Store
New online vegan leather handbag store, Bliss Bellamore, allows cautious fashion lovers to continue shopping even as the covid-19 pandemic continues to ravage the world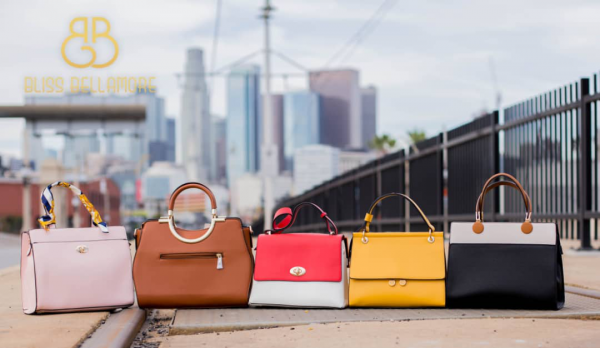 Bliss Bellamore is looking like a disruptor in the global fashion industry, especially in the area of eco-friendly sustainable fashion, with the online boutique for vegan leather handbags offering customers premium quality products at remarkably affordable rates. The store offers a wide range of trendy handbags as well as sunglasses to meet the diverse needs of customers.
"Because of this sudden reset that is closing many brick and mortar shops, online stores like Bliss Bellamore can offer shoppers local LA boutique handbags to the entire United States at a fraction of the cost." – Bliss Bellamore.
The online retail industry has witnessed tremendous growth in recent times as more people look to harness the features and benefits that come with shopping over the internet. According to a report recently published on Statista, the global retail e-commerce sales reached over $3.5 trillion in 2019. The report revealed a projection that e-retail revenues will grow to about $6.54 trillion in 2022. The Covid-19 pandemic and the continued closure of most brick and mortar stores means that more people resort to shopping online, especially for certain luxury products. However, many of the available shopping platforms do not meet the needs of consumers in terms of relative affordability and ease, which is where Bliss Bellamore is looking to make a difference.
Bliss Bellamore uniquely combines quality with affordability to provide customers with a unique shopping experience. The store offers LA's fashion district's newest style of handbags to customers across the U.S. without requiring them to break the bank.
The online store features a collection of carefully handpicked handbags and purses as well as a wide range of fashion accessories that include glasses in classic shapes and trendy colors.
Bliss Bellamore is an online vegan leather handbag store created to bring the latest style of handbags and fashion accessories from LA's fashion district to customers across the nation. The store offers premium quality products at competitive rates to allow customers to meet their fashion needs.
Media Contact
Company Name: Bliss Bellamore
Contact Person: Raymond Morris
Email: Send Email
Phone: 818 219 0591
Address:1150 S Windsor Blvd
City: Los Angeles
State: California 90019
Country: United States
Website: blissbellamore.com/