Hanley Investment Group Arranges Sale of 7-Eleven in St. Louis Metro for $1.73 Million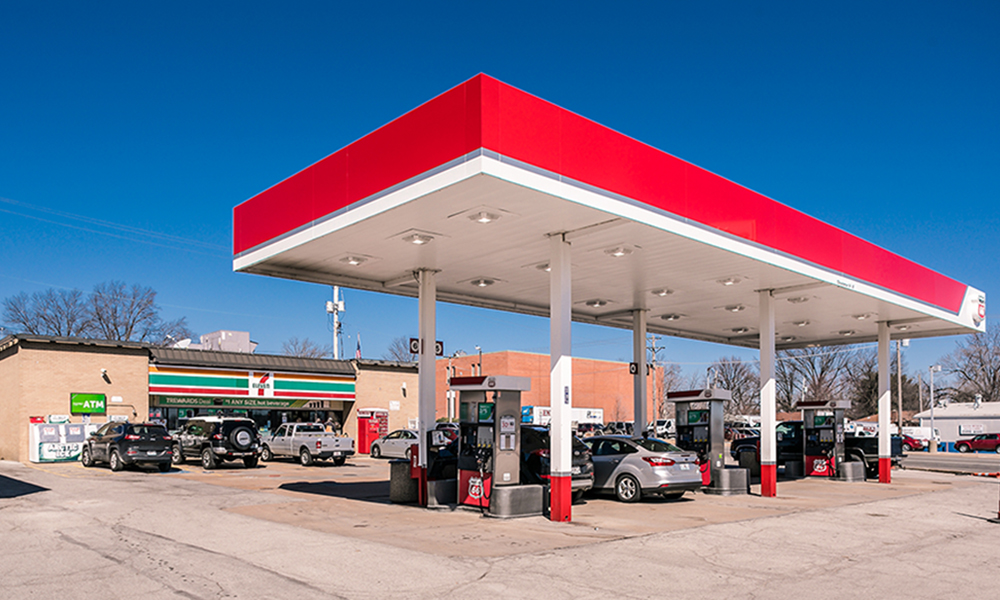 This deal marks Jeremy McChesney's 5th 7-Eleven transaction in 5 months and his 40th Convenience Store transaction in 40 months.
AFFTON, MO – Hanley Investment Group Real Estate Advisors, a nationally recognized real estate brokerage and advisory firm specializing in retail property sales, announced today that Executive Vice President Jeremy McChesney arranged the sale of a single-tenant net-lease 7-Eleven property located in St. Louis metro for $1,725,000. This transaction marks McChesney's fifth 7-Eleven property that he has sold in the last five months and the 40th convenience store sale transaction (consisting of either a 7-Eleven or Circle K property) in the last 40 months.
7-Eleven, Inc. is the world's largest chain in the convenience retailing industry. Based in Irving, Texas, 7-Eleven operates, franchises and/or licenses more than 70,000 stores in 17 countries, including 11,800 stores in North America.
The 7-Eleven property is located at 703 Union Road in Affton, Missouri, fewer than nine miles from downtown St. Louis. McChesney represented the seller, Equitas Investments of Hermosa Beach, California; the buyer, a private investor from Los Angeles, was self-represented.
The 2,845-square-foot, triple-net lease 7-Eleven with a fuel station was built in 1989 on 0.43 acres, just off Interstate 55 with 125,000 vehicles per day and 43,000 vehicles per day at the signalized intersection of Union Road and Weber Road, providing excellent exposure and strong real estate fundamentals, according to McChesney.
"We sourced the buyer during the first two weeks of formally marketing the property, which occurred after COVID-19 was declared a pandemic. We generated a total of three offers," said McChesney.
"With the shutdowns that occurred across the country due to the pandemic and the negative impact that this had on retail and restaurant tenants, investors carefully re-evaluated their investment purchasing options and selected the highest quality tenants, many of which were still operating during the pandemic, like a 7-Eleven," said McChesney. "As convenience stores offer food and typically fuel as well, they were deemed an 'essential business' by the Department of Homeland Security and 7-Eleven stores announced on March 20, 2020, that it would add up to 20,000 jobs to meet increased demand during the coronavirus pandemic along with their continued expansion."
Known for its iconic brands such as Slurpee®, Big Bite® and Big Gulp®, 7-Eleven has expanded into high-quality sandwiches, salads, side dishes, cut fruit and protein boxes, as well as pizza, chicken wings and mini beef tacos. 7-Eleven offers customers industry-leading private brand products under the 7-Select™ brand including healthy options, decadent treats and everyday favorites, at an outstanding value. Customers can earn and redeem points on various items in stores nationwide through its 7Rewards® loyalty program, place an order in the 7NOW® delivery app in over 35 participating markets, or rely on 7‑Eleven for bill payment service, self-service lockers and other convenient services.
7-Eleven has operated out of the Affton location for over 30 years and recently elected to extend its lease prior to the lease expiration, which speaks to the success of the store and the strength of the location, McChesney reported.
The 7-Eleven property is down the street from Bayless Junior High School with approximately 374 students and Bayless Junior Elementary School with 862 students. The city of Affton is rated one of the best places to live in Missouri.
Within three miles of the 7-Eleven, there are 125,610 people with an average household income of $68,624. Within five miles of the property, there are 290,102 people with an average household income in excess of $72,600 annually.
"As investors look to the future and have concerns about economic uncertainty, buyers will be looking to essential businesses like 7-Eleven that can do well during these uncertain times and provide a reliable cash flow. Therefore, we expect that sales volume for single-tenant 7-Eleven net-leased investments will stay strong throughout the remainder of 2020," said McChesney.
"Existing properties with a well-established history and newly minted long-term leases will continue to be in the highest demand," McChesney continues. "Properties with a shorter lease term located in areas with strong real estate fundamentals will also remain in high demand."
McChesney currently has multiple 7-Eleven properties available for sale throughout the U.S. including several off-market 7-Eleven investments.
About Hanley Investment Group
Hanley Investment Group Real Estate Advisors is a retail investment advisory firm with a $6+ billion transaction track record nationwide, who works closely with individual investors, lending institutions, developers, and institutional property owners in every facet of the transaction to ensure that the highest value is achieved. For more information, visit www.hanleyinvestment.com.
Media Contact
Company Name: Hanley Investment Group Real Estate Advisors
Contact Person: Jeremy McChesney, Executive Vice President
Email: Send Email
Phone: 949.585.7671
Address:3500 East Coast Highway, Suite 100
City: Corona del Mar
State: California
Country: United States
Website: http://www.hanleyinvestment.com/