Casa Del Mare Becomes Fort Lauderdale's Most Exclusive Italian Restaurant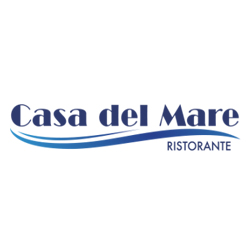 Casa Del Mare is an Italian restaurant in Fort Lauderdale, FL. Owned and run by Chef Fabio Vaccarella, it has become the most exclusive Italian eatery in the area.
Chef Fabio Vaccarella is the 3rd generation of a line of passionate and talented Italian chefs. He has dedicated his life to learning and mastering the culinary arts of Italian cuisine. Under his leadership, Casa Del Mare has transformed into a modern style restaurant, with a menu that consists of all the many staples of Italian cuisine.
While they specialize in excellent fresh fish dishes, Casa Del Mare also offers appetizers, desserts, and many meat specialties. All of these are produced with high quality and certified natural products.
The sheer dedication and passion displayed by Chef Fabio Vaccarella have allowed this restaurant to become the most exclusive Italian eatery in Fort Lauderdale. He hopes to respect his family's many traditions, while also offering a modern take in the feel and style of Casa Del Mare.
The restaurant is considered to be the ideal option for true fans of fish-based menus. Their large amounts of fish-based items are prepared with premium ingredients, with traditional Italian recipes in mind. Thus, the flavor and enjoyment of the meal takes one to Italy itself. Many consider them to be the premier choice among family Italian restaurants in Fort Lauderdale.
Casa Del Mare's catering and wedding services are also widely used by citizens of the area. They have a wide array of options available that not only meet but surpass customer expectations.
As such, it is no surprise to see Casa Del Mare become Fort Lauderdale's most sought out Italian eatery. Under the brilliance of Chef Fabio Vaccarella and his team, it has become one of the best Italian restaurants in Fort Lauderdale.
About Casa Del Mare:
Award-winning Chef Fabio Vaccarella was born and raised in Palermo, Sicily. He is the 3rd generation of passionate and talented Italian Chefs. They have dedicated their lives to culinary and carried their passion and family tradition with love and dedication. When Fabio was only fourteen years of age, his father took him by the hand and shared the old man's love for food, exposing Fabio to a diversity of flavors still found today in Chef Vaccarella's dishes.
Today, as an Executive Chef and Owner of "Casa Del Mare Ristorante", Chef Fabio aims to portray his culinary grandeur to a discriminating clientele and for all to enjoy.
For more information: http://casadelmareristorante.com/
Media Contact
Company Name: Casa Del Mare
Contact Person: Fabio Vaccarella
Email: Send Email
Phone: (954) 537-1722
Address:619 N Ft Lauderdale Beach Blvd
City: Fort Lauderdale
State: FL
Country: United States
Website: http://casadelmareristorante.com/