Asian Canadian Actor Embraces BAD BOY Persona in Hollywood Villain Casting
Fast-rising, talented actor, Chase Tang, lands villain role in Netflix series gig titled "Jupiter's Legacy"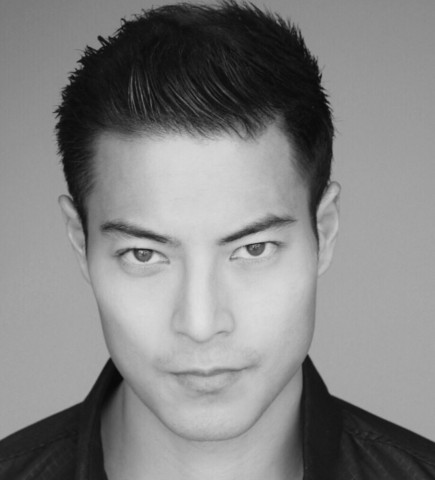 Chase Tang is set to star alongside other talented actors in what has been described as Netflix's next big series. The Nova Scotia actor emigrated from Taiwan at a tender age and was raised in Bedford and Upper Tantallon. While he probably never dreamt of chasing a career in Hollywood after moving to Canada, Chase Tang seems to be a major part of the new wave of diversity in Hollywood that has seen Asians, in particular, increasing their representation on screen.
Chase Tang started out in the corporate world, and it would be right to state that the actor is relatively new to the world of acting. He made his first appearance on the TV screen in 2017 after his career in the corporate world hit a roadblock. His struggle in the corporate world has turned out to be a blessing with his background, helping him with his career as an actor.
The actor has landed a role in Jupiter's Legacy as Baryon, alongside some big names in the industry such as Josh Duhamel, Ben Daniels, Leslie Bibb, Elena Kampouris, and Jamie Slater. Set to be released in 2020, the series centers on the children of superheroes being unable to live up to their parents' legacies.
Since he started taking acting classes in 2016, Tang has continued to be in such classes, sometimes 4-5 times per week as he states, "to even be considered for anything or taken seriously you had to make sure your acting chops are up to par."
In a relatively short while, Tang's name has been circulated in the industry with rumours that he is being considered for the Villian role of Black Panther 2, Namor. It is still a couple of years away and Tang is just grateful for everything now and excited to see what the future has in store for me.
Chase has expressed his delight to be a part of the project and more importantly, the increasing acceptance of people from other parts of the world into Hollywood. "I actually auditioned for the role of Nick Young in Crazy Rich Asians and also for Disney's Mulan remake. It's amazing to be considered for roles, and to see that people of colour are being taken more seriously now in Hollywood," he said. "I would hope this role opens more opportunities for other things. I was just so curious about acting, and decided to sink what I had into this. I hope my story inspires someone else to do the same," Chase continued.
The role of a villain in the series is a landmark achievement for the actor as it is probably the first time an Asian is acting in a superhero job. "There's never been an Asian person in a superhero show in this context. The look, everything about it is amazing. The audience is really in for a treat, and some stereotypes are going to be broken," he said.
For more information about Chase Tang, please visit – https://www.imdb.com/name/nm8259624/.
Media Contact
Company Name: Yobuz
Contact Person: Apple J.
Email: Send Email
Phone: 1.888.230.4376
Country: United States
Website: http://www.yobuz.com/