Accomplished motivational speaker, George D. Jones launches new book, The Present Dad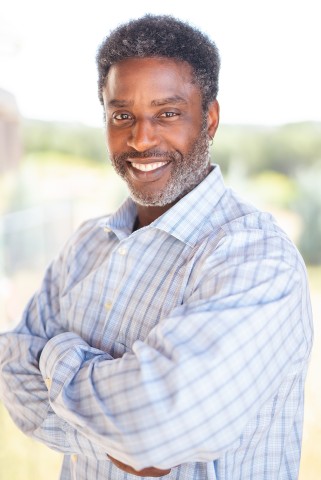 Growing up without a father was one of the most defining experiences in the life of George D. Jones, a former NFL player, motivational speaker, and founder of The Present Dad Foundation. His father passed away before he was born, and for a long time, in the place where there should have been a father's unconditional love, inspiration, and wise instruction stood nothing and no one.
It was an emptiness that George and many young people face all too often. George would see the role someone's father was playing — as an inspirer, corrector, listener, or motivator, and feel the deep void. He grew up in poverty as one of four siblings and faced the harshest realities — knowing what it was like to go without electricity or food.
But George's life changed in middle school when he met Monnie Broome, who became a surrogate father, and whose compassion and investment propelled George in life and football and shaped his views on fatherhood."I had a choice, and God had a plan. I couldn't let fatherlessness or hardship define me; I had to become the man and father I was destined to be," Jones said.
Throughout his life, many people, specifically strong men and fathers, stepped in to fill the void and elevate Georges's life in ways he could never imagine, including his friend and mentor, Archie Manning. In his recent #1 international bestseller, The Present Dad, George describes fatherlessness as a crisis in this country and the root cause of many problems, including addiction, teen pregnancy, and delinquency. The problem is big, but there is still hope, George shares. That hope is coming through The Present Dad Foundation, founded by George in 2022.
Now a father to three boys, including one with special needs, George has dedicated his life to inspiring and equipping parents to be present for their children. "This isn't about kissing your kids goodnight; this is an investment and the pillars we have built through The Present Dad Foundation to drive parents to be active participants in their children's lives, giving them the best gift of all — to be genuinely present."
Archie Manning describes George's commitment to fatherhood as not merely one of his roles or a full-time job but an undying passion. Often, stories abound of people growing up to beat the odds and achieve success despite the challenges and disparities they face. Those stories often end with fame, fortune, or the spotlight.
For George, stepping away from those things was how he became the most excellent version of himself and found his true calling. The void of not having present parents is rocking our young people to their core. They long for love, affection, vulnerability, and encouragement. Biological or not, adults can step up and step in to not only fill the void — but to be the blessing that elevates their lives. George Jones is the better man because he became the better dad.
George D. Jones lives in Texas with his wife, Katie Ray-Jones, and three sons, George Jones III, Max, and Cooper. The Present Dad is available on Amazon and in most places where books are sold. The Present Dad Foundation is a 501c3 nonprofit dedicated to inspiring and equipping parents to be fully present, including helping young men be better fathers.
Learn more about the seven pillars of fatherhood and join the movement at www.thepresentdad.com/foundation
Jones is available for speaking engagements and book signings; please inquire via email at [email protected].
Media Contact
Company Name: The present Dad
Contact Person: George Jones
Email: Send Email
Country: United States
Website: https://thepresentdad.com/foundation/