"Italian Treasures": the NFTs of Italian art curated by art critic Vittorio Sgarbi
Created by Apeiron Technologies, a series of the most representative masterpieces from the Italian art scene for a one-of-a-kind digital experience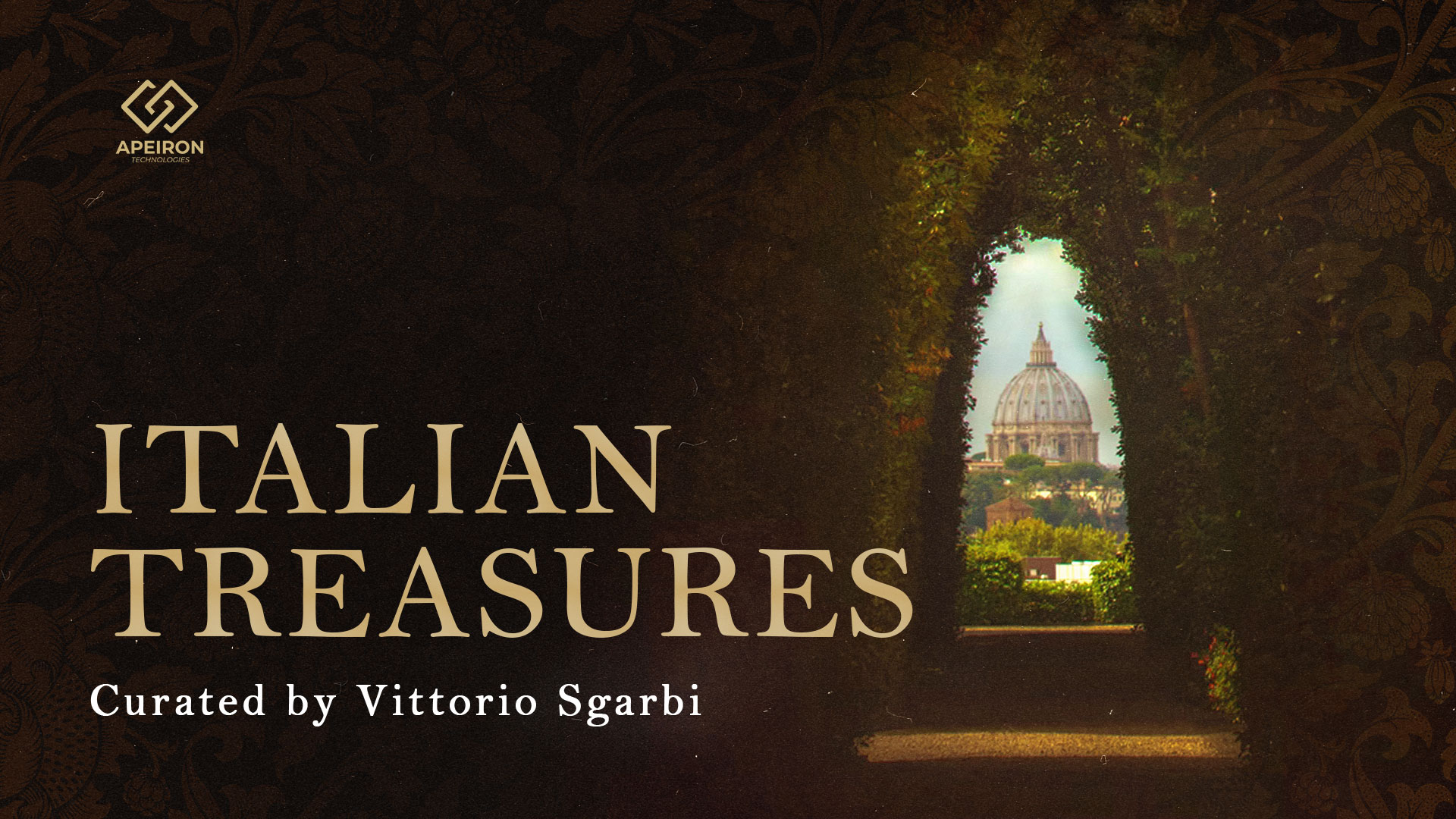 The first volume will be available from October 22 exclusively on the well-known marketplace "Makersplace", a platform dedicated to digital art, and will focus on the artworks of Luciano Ventrone, considered the Caravaggio of the 20th century.
We are talking about "Italian Treasures", NFT project curated by internationally renowned art critic and historian Vittorio Sgarbi and created by Apeiron Technologies, a company specializing in innovative blockchain solutions, to promote Italian art through the new frontier of NFTs (Non Fungible Tokens) so that buyers can experience and discover masterpieces of Italian art like never before.
"Italian Treasures" will make available to enthusiasts, in the form of NFTs, some of the best masterpieces of Italian art. In this first phase, there will be three volumes curated by Vittorio Sgarbi: the first two dedicated to Luciano Ventrone, the third dedicated to Rocco Normanno.
The contents of the artworks: "The New Caravaggeschi."
The first and second volumes will be dedicated to Luciano Ventrone (1942 – 2021), considered by art critics to be the Caravaggio of the 20th century for his artworks, especially his still life portraits. The first volume, consisting of eight artworks will go on sale on the "Makersplace" platform on October 22. The second volume dedicated to the Roman artist will contain seven artworks and will be released on the marketplace on October 28.
The third volume of this first series will focus on Rocco Normanno (Taurisano, Lecce, 1974) whose works are based on 17th-century models, also linked to the artist of reference – Caravaggio – adapting biblical, mythological and literary scenes to present-day reality. The volume dedicated to Normanno will contain eight works by the Apulian artist and will be available on the "Makersplace" platform on November 3.
"This technology," comments Vittorio Sgarbi, "dematerializes the work of art as we have understood it to date, and makes it truly eternal. Technology is made of revolutions: NFTs seem to be a true revolution for art. And now anyone, not just the extremely wealthy, can become the owner of a unique masterpiece."
"We are very proud to have contributed to the creation of this series of volumes conceived and curated by Vittorio Sgarbi, – comments Francesco Biacchi, Co-founder of Apeiron Technologies – "both because we are witnessing a one-of-a-kind initiative that will certainly revolutionize the art world, and because we are aware that the creation of Italian Treasures pays due tribute to the culture and art of our country."
Apeiron Technologies
A company that has long been a well-known player in the NFT market. The company has strong ties to both the sports sector, having launched Franco Baresi's official NFT collection, and the art sector, having a long-standing collaboration with art critic Vittorio Sgarbi. Managed by Francesco Biacchi and Alessandro Tentoni, along with partners Eros Alfani and Andrea Costella. The company was established to offer consulting and innovative solutions related to blockchain technology, with outstanding partners and projects.
Media Contact
Company Name: Apeiron Technologies
Email: Send Email
Country: United Kingdom
Website: https://www.apeirontechnologies.co.uk/