GNSS Simulators Market Growth, Opportunities Business Scenario, Share, Growth Size, Scope, Key Segments and Forecast to 2027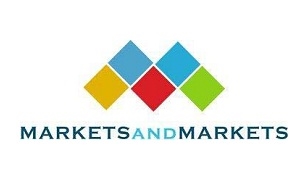 Spirent Communications (UK), Rohde & Schwarz (Germany), Hexagon (Sweden), Syntony GNSS (France), VIAVI Solutions (US), Keysight Technologies (US), u-blox (Switzerland), Averna (Canada), Accord Software & Systems (India), RACELOGIC (UK), GMV NSL (UK), CAST Navigation (US), IFEN (Germany), TeleOrbit (Germany), iP-Solutions (Japan).
GNSS Simulators Market by Component (Software, Hardware, and Services), GNSS Receiver (GPS, Galileo, GLONASS, and BeiDou), Application (Vehicle Assistance Systems, Location-based Services, and Mapping), Vertical, Type and Region – Global Forecast to 2027
MarketsandMarkets forecasts the global GNSS Simulators Market size is expected to grow from an estimated value of USD 184 million in 2022 to USD 287 million by 2027, at a Compound Annual Growth Rate (CAGR) of 9.3% from 2022 to 2027. Increasing use of wearable devices utilizing location information are driving the market growth.
Download PDF Brochure: https://www.marketsandmarkets.com/pdfdownloadNew.asp?id=72361781
By receivers, GPS to hold the largest market share during the forecast period
GPS is a US-owned GNSS that provides PNT services. It is the first GNSS, initially launched for the US Department of Defense. As of June 2022, 78 GPS navigation satellites have been built. Out of which 31 are launched and operational, three are unhealthy or in reserve, 41 are retired, two were lost during launch, and one prototype was never launched. A minimum of 24 operational satellites are required for the constellation and allows for up to 32; typically, 31 are operational at any one time. The GPS receiver requires four satellites to work out its position in three dimensions. It plays a vital role in all the navigation systems used for vehicle tracking, managing daily activities, and collecting real-time data. GNSS chips receive signals from GPS in real time on various devices, such as wearables, smartphones, tablets, personal navigation devices, and in-vehicle systems. The satellites in the GPS constellation are arranged in six different orbital planes, with the exact number of satellites varying as the older satellites are retired and replaced. It is currently the worlds most utilized satellite navigation system, which helps users track assets accurately and work efficiently. The prominent vendors that provide GPS simulators include Spirent Communications (UK), Rohde & Schwarz (Germany), Syntony GNSS (France), and CAST Navigation (US).
What is GNSS simulator?
GNSS simulator is used to test GNSS receivers and the systems that rely on them. It provides control over the signals generated from different GNSS constellations and global testing environments in a box. This enables the testing of signals in controlled laboratory conditions. A GNSS simulator generates the same type of signals that are transmitted by GNSS satellites. It is an alternative to live environment testing. Unlike live testing, GNSS simulation provides complete control of simulated satellite signals and environmental conditions. Testers can run and create different test scenarios with a GNSS simulator and have complete control over the date, time, and location; vehicle motion; environmental conditions; and signal errors and inaccuracies.
Request Sample Pages: https://www.marketsandmarkets.com/requestsampleNew.asp?id=72361781
Competitive overview:
The GNSS simulators market is led by some of the globally established players such as Spirent Communications (UK), Rohde & Schwarz (Germany), Hexagon (Sweden), Syntony GNSS (France), VIAVI Solutions (US), Keysight Technologies (US), u-blox (Switzerland), Averna (Canada), Accord Software & Systems (India), RACELOGIC (UK), GMV NSL (UK), CAST Navigation (US), IFEN (Germany), TeleOrbit (Germany), iP-Solutions (Japan), Jackson Labs Technologies (US), WORK Microwave (Germany), M3 Systems (France), Qascom (Italy), Saluki Technologies (Taiwan), MaxEye Technologies (India), Tersus GNSS (Australia), Digilogic (India), NOFFZ Technologies (Germany), Elkay (India) these players have adopted various growth strategies such as partnerships, agreements, collaboration, acquisitions and product developments to increase their market presence.
Founded in 1936 and is headquartered in California, US, Spirent Communications provides innovative solutions that enable IT and communications industries to evaluate the performance, agility, and security of the latest technologies, infrastructure, and applications deployed worldwide. It is the leading global provider of automated test and assurance solutions for networks, cybersecurity, and positioning. The company has over 1,500 employees present in over 50 countries. Spirent Communications is organized into three operating segments: networks and security, lifecycle service assurance, and connected devices. It provides solutions for continuous integration, test, deployment, and change management to enable the practice of DevOps. The benefits of its orchestration tools are leveraged by the company with its testing automation and change management tools, such as iTest and Velocity. It has its geographic presence in the Americas, Europe, MEA, and APAC.
In the GNSS simulators market, Spirent Communications offers Positioning, Navigation, and Timing (PNT) Testing solutions, GNSS simulation solutions, SimGEN Simulation Control Software, and SimIQ Software-in-the-Loop Solution. Innovation and development in the GNSS and assures optimal performance is enabled by Spirent Communications using positioning, navigation, and timing solutions.
Founded in 1933 and is headquartered in Munich, Germany, Rohde & Schwarz is a privately held company specializing in the field of electronic test and measurement equipment. Rohde & Schwarz develops, produces, and markets a wide range of electronic capital goods for various industries, such as aerospace, defense, and electronics, as well as for critical infrastructure operators and government customers. Rohde & Schwarz is known for the quality, precision, and innovation of its products. The company operates in four business units: test and measurement; broadcast and media; aerospace, defense and security; and networks and cybersecurity. Rohde & Schwarz offers its products and solutions for use in wireless communication, aerospace and defense, homeland security, electronics, and critical infrastructure applications. The company has over 12,300 employees in over 70 countries and Its R&D unit is located in Germany. Applications that are tailored to the requirements of local customers are implemented at centers in US, Korea, China, Denmark, France, and Great Britain.
The solutions offered by Rohde & Schwarz in the GNSS simulators market are GNSS waveforms, GNSS production testers, GNSS constellation simulators, and high-end GNSS constellation simulators.
Media Contact
Company Name: MarketsandMarkets™ Research Private Ltd.
Contact Person: Mr. Aashish Mehra
Email: Send Email
Phone: 18886006441
Address:630 Dundee Road Suite 430
City: Northbrook
State: IL 60062
Country: United States
Website: https://www.marketsandmarkets.com/Market-Reports/gnss-simulators-market-72361781.html