Universal Plant Services Expands Offerings for Oil & Gas Industry to Help with Energy Transition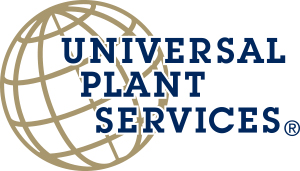 Universal Plant Services is working to support the needs of oil and gas industry companies as they transition to sustainable solutions for their energy.
Houston, TX – There continues to be a growing need for companies to move towards energy that is sustainable and better for the planet. The conversion and energy transition process is complex and often leaves companies unsure and unable to know how to get started and to do so in an affordable manner. Universal Plant Services has developed a solution to empower energy transition for oil and gas industry organizations.
A Focus on Oil and Gas
Universal Plant Services works hand-in-hand within the oil and gas industry with companies looking for support for energy transition. The industry itself relies on the use of high-quality machinery and often highly specialized solutions. As a result of this, these companies need a more elaborate and comprehensive plan to support optimizations. Universal Plant Services provides solutions based on what clients need. This could include breaking new ground for innovative projects, improving aging infrastructure, and supporting the goal of reducing downtime and improving efficiencies to lower costs. With the ability to provide talent in these and other areas, the company is able to use its leverage to support transformation.
"The oil and gas industry is often faced with complicated situations when it comes to energy transition. Yet, we are committed to helping each of our clients to accelerate their energy transition goals. We know they need and want to create a clean energy future. With our industry expertise in this field, we are able to fill a talent void and provide the resources, and support clients need to see significant improvements," says Laurie Schults, Marketing Manager at Universal Plant Services.
Energy and Resource Efficiency Solutions
Universal Plant Services provides a wide range of tools and resources to help clients in the areas of energy and resource efficiency, emissions reduction, and carbon capture, all designed to meet the unique needs of the client.
Each organization has a unique set of challenges and opportunities. With the help of the expertise Universal Plant Services brings to the table, it is possible to create a transformational shift into the renewable energy and electrification solutions needed. As more companies are faced with compliance requirements and new requirements for reducing energy consumption, it is more important than ever for organizations within the oil and gas industry to embrace change.
By working with Universal Plant Services for energy transition needs, clients within the oil and gas industry are able to reduce how much energy they are using, control emissions more efficiently, improve operational efficiencies, and meet the goals of all stakeholders. The company can provide customized solutions to meet just about any challenges present, including creating a plan that is designed to ensure the very best outcome possible when it comes to moving to planet-friendly solutions.
About Universal Plant Services
Universal Plant Services provides support for energy transition for industrial companies. They work to provide a customized review of current operations and then offer recommendations for new solutions that improve efficiencies, reduce costs, and improve overall green initiatives many of these organizations have. The company offers a wide range of services in numerous industries to meet the needs of virtually all organizations and industrial companies. The company brings with it years of experience in the industry as well as a wide range of resources to support the transition.
To learn more about Universal Plant Services and their energy transition services, contact the organization through their website at https://universalplant.com/energy-transition/
Media Contact
Company Name: Universal Plant Services
Contact Person: Laurie Shults
Email: Send Email
Phone: 281-479-6000
Address:806 Seaco Court
City: Deer Park
State: TX
Country: United States
Website: https://universalplant.com/