Tijarah Holding Ltd. Progressing Ahead Of The Schedule With World's First Shariah Compliant Blockchain Network & Web3 Ecosystem
Labuan, Malaysia – October 20, 2022 – Tijarah Holding Ltd. (THL) announced the further development of the world's first Shariah compliant ecosystem incorporating WEB3 development and blockchain technology known as the MAL Blockchain. The MAL Blockchain is the foundation for the establishment of a blockchain ecosystem to brand under the "Blockchain Island" in Labuan.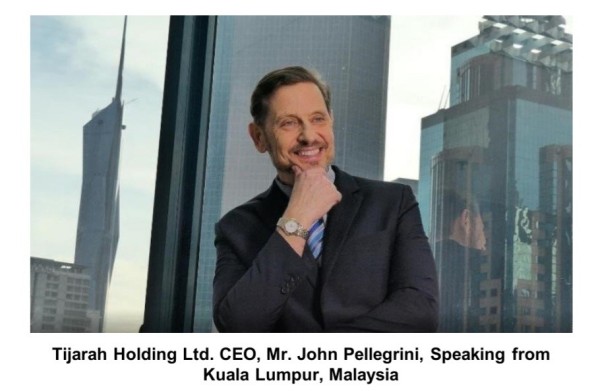 According to Mr. John Pellegrini, Chief Executive Officer at THL, this initiative supports the Labuan IBFC's "Strategic Roadmap for 2022-2026" towards advancing Malaysia's Digital Economy Blueprint 2021. It has been stated by Mr. Pellegrini that Tijarah intends to develop MAL blockchain in collaboration with key stakeholders in the public and private sectors with the aim of promoting Labuan as a blockchain island integrating a smart digital economy, smart business, and smart living. The blockchain island will create strong economic growth for Labuan and Malaysia by attracting corporations, institutions, and businesses wanting to participate in the digital economy.
For the acceleration and facilitation of blockchain solution prototyping for Labuan, the Mal Blockchain was created to give government entities, financial institutions & businesses the freedom to build on a shared WEB3 shariah compliant blockchain framework based on their business needs. The Mal blockchain is a fully managed, scalable, secure blockchain network with low-cost model. The Royal Institution of Chartered Surveyors has valued the completed Mal blockchain ecosystem at US$4.4 Billion.
Apart from attracting global talent together with its strategic Tech company "AI Green Bubble", THL aims to increase the percentage of digitally skilled talent in Labuan to 10 percent by 2024. The objective is to develop a decentralized learning platform powered by blockchain that supports the development of digital skills in Labuan through partnerships with educational institutions and training centres.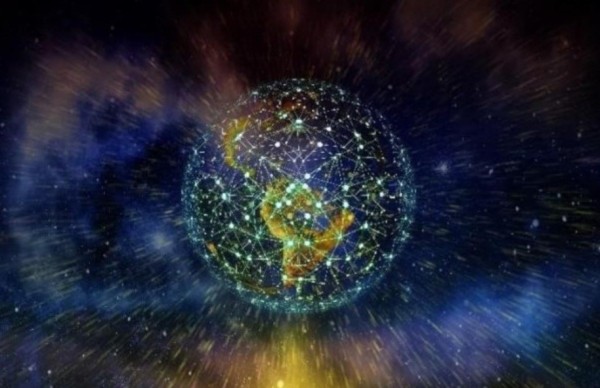 THL describes MAL Blockchain as the catalyst that has been missing from blockchain adoption by financial institutions, governments, and agencies. THL has chosen Labuan as a base to develop the MAL Blockchain because of the quality of the digital infrastructure in Labuan, clear and digital friendly regulations, and support provided by Labuan FSA.
THL development of the MAL Blockchain is well advanced, already completing the development of the Genesis block, deployment of 200 nodes with additional nodes to be launched, and scaling modules that include development tools and library for use by developers on the MAL Blockchain. THL currently has a strong and experienced technical team of over 120 blockchain and dApps developers.
Emerging of MAL Blockchain will define future profit pools in web3 is the concept of identity.
Identity is central to what many see as web3's greatest opportunity: the chance to democratize the online experience, enable users to reclaim control of their data, and open the door to mass customization of each user's experience. Web3's approach to identity will have important implications for many other technologies, such as artificial intelligence and machine learning, that will be needed to manage the proliferation and complexity of data required to serve and track customers. This potential can be realized only if effective, user-friendly ways are created to share only the right data in the right contexts.
The MAL blockchain network is expected to be completed by the end of 2023. The MAL blockchain is poised to provides a structure to ensure shariah and regulatory government compliance. This is expected to overcome the scepticism in adopting blockchain technology by discerning financial and government institutions. "We won't be surprised by the rapid adoption rate and wide usage of the MAL blockchain within a short period of time," said Mr. Pellegrini.

Tijarah Holdings, Ltd. consists of a group of companies and strategic alliance partners that includes Darlitana UAB and GoldChainex OU (www.gcex.lt). The market capitalization value of GoldChainex OU stands at US$56 million. Darlitana UAB operates a Lithuania regulated centralized digital asset exchange and GCex a decentralized digital asset exchange, allowing users to buy, sell or swap digital assets including GCS, XAUS, USDT, BUSD, USDC and ETH. Despite GCS newness and the bear crypto market that has seen leading cryptos and Bitcoin fall more than 60%, GCS has continued to show strong performance. Initially issued during pre-sale at US$6.00, GCS has increased by 100% since the April IEO this year and is currently trading around US$12.00.
For more information, visit:
https://www.facebook.com/people/Tijarah-HoldingLtd/100082866685705/
https://twitter.com/tijarahholding
https://www.linkedin.com/company/tijarahholdingltd
Media Contact
Company Name: Tijarah Holding Ltd.
Contact Person: John Pellegrini
Email: Send Email
Country: Malaysia
Website: www.tijarahholding.com