Workitect Offers Exclusive Live Online Building Competency Models Workshop Helping Organizations Train and Retain Star Performers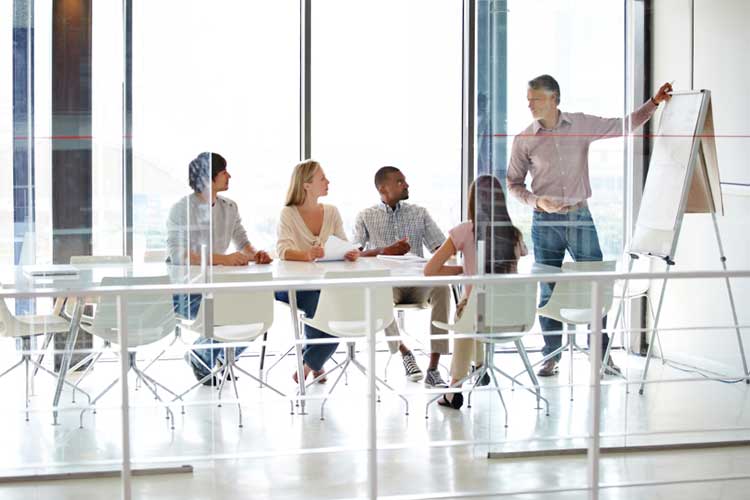 "The workshop is a fantastic blueprint to follow; not a seminar filled with theory and philosophical thought which do you no good in the real world."
– Kim Dorer, Director, Talent Management, Spectrum Health Medical Group
A company needs strong professionals working for it to thrive in today's cut-throat competitive business environment. However, this is only possible if the HR department has the vision and skills for skimming out the best candidates because a company is only as efficient as its human resources. Decision-makers – CEOs & VPs – often find themselves at dead ends when searching for solutions to help their HR outperform their competitors'. Their managers need the sight to recognize a potential star employee and groom him/her to become one. The GOOD NEWS is that an Online Building Competency Models Workshop by Workitect equips HR managers with all of it and more.
Workitect has been helping organizations raise armies of star performers in the workplace for over 35 years. Their job competency models are foolproof and relevant to the business dynamics and workforce of today. The reason every single organization needs competency models is so they can tie employee and organizational goals together. Whether it's talent management, or performance appraisal; competency models are the need of the hour. They can help hire the right candidates, turn employees into top talent, and assign clear roles based on their performance. This failsafe framework aligns individual objectives with organizational goals allowing unified growth.
The eight-day online workshop will have its orientation on 2nd march, and seven more practical-training focused sessions will take place subsequently. The tuition per participant is only $2,250 with a 10% discount on two or more registrants from the same organization. Plus, those who own Workitect Competency Dictionary License can register for only $800. The best part of this course is that it's jam-packed with detailed, actionable material ready to implement – NO FLUFF whatsoever.
Besides the workshop, Workitect has a wide range of remarkable products to help managers select, groom, and retain superior talent. One such tool is the Competency Development Guide that features actionable tips and valuable resources for building 35 competencies. There's also an online version of Competency Development called eDeveloper with direct links to all developmental resources in one place. It's perfect for those who prefer going through a flexible eLearning program over reading a book.
Being an all-in-one solutions provider for human resources, Workitect has many more powerful tools to offer. Their Competency Interview Guide, for instance, lays out a simple yet highly effective format for structured, behavior-based interviews. This allows hiring managers to determine closely matched candidates. Moreover, with the help of 360° Competency Assessments organizations can provide feedback to employees on how their performance and competencies are viewed by others in the organization, on the scale of 35 core and leadership competencies via an online survey prepared by Workitect.
The gist is: Building Competency Models workshop is just the start – HR managers can further hone their skills with the complete suite of solutions available at Workitect. Join the workshop today and learn to train a new generation of highly effective workforce: the doers.
To learn more about Workitect or to attend their highly valuable competency model workshop, visit their website www.workitect.com/competency-workshop/ or get in touch via 954-938-5370
About Workitect:
Since 1992, Workitect, Inc. has provided innovative and effective solutions helping organizations assess, select, develop, and retain superior performers in the workplace. They are a highly specialized firm with over 35 years of relevant experience of building job competency models and applications for talent management and human resources.
Media Contact
Company Name: Workitect, Inc.
Contact Person: Edward J. Cripe
Email: Send Email
Phone: 954-938-5370
Address:2020 NE 53rd St #1000
City: Fort Lauderdale
State: Florida
Country: United States
Website: www.workitect.com