TiECON Canada 2019 Brings Quantum, 5G, Top Canadian Start-ups & Worldwide Speakers to Ottawa
TiECON Canada is bringing an exciting theme "Start, Scale, Succeed" in its annual flagship conference, to be held this year in Ottawa from October 31st to November 1st, 2019. The two days event will be filled with awe-inspiring keynotes and panel sessions along with hands-on workshops, investor panels, over 40 top influencers, speakers and entrepreneurs from around the world. One of the key topics of the event will be 5G technology and quantum computing.
Quantum computation has the power to change the future of humanity and in the U.S., Google IBM and NASA are experimenting and building the first quantum computers. The 5G technology, on the other hand, can fuel a number of other technological advancements to roll out on a mass scale. It can be a catalyst to the digital transformation. "As we're seeing with the rollout and growth of AI, where the human component is as important as the innovations in technology, business leaders must understand how people embrace change. On their own, next-gen technologies such as 5G and quantum computing have the potential to significantly disrupt how we work, live, and play. As key enablers for handling the massive data requirements of AI, the human equation for these services becomes even more important. How will the next-gen producers understand their customers well enough for effective transformation? What will business leaders do to enable their organizations for seamless delivery and product evolution? The potential return on next-gen technologies is high but only if we recognize that successful long-term change is entirely dependent on how well the producers connect with the people using them." – Eli Fathi, CEO Mindbridge Ai.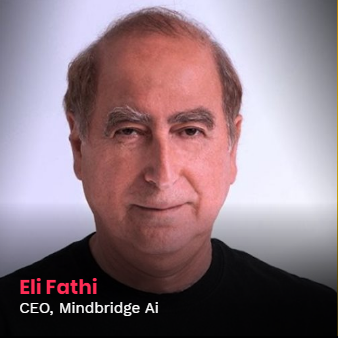 Philip Kaye, D-Wave Systems, Program Director, Corporate Affairs, Scott Totzke, Cofounder and CEO, ISARA Corp and Bruno Couillard, Co-Founder & CEO, Crypto4a will talk on the topic "Quantum is Coming: Opportunities and Imperatives". On the topic "Much More than Speed: the 5G Disruption Jean-Charles (JC) Fahmy, President, and CEO CENGNand Eric Szymkowiak, founder CEO of Pilot-Things will share their insights. Apart from them, there will be additional speakers like Leena Patel, Founder of Sandbox2boardroom and author of "Raise Your Innovation IQ"; Marat Mukhamedyarov, Managing Director, at Good News Ventures, a VC fund focused on Tech companies; Sophie Forest, Managing Partner, Brightspark Ventures; Eric Schurenberg, CEO of Mansueto Ventures & the owner of Inc. and Fast Company media properties among others.
TiECON Conference has been selling out weeks in advance for the last five years. It is organized by TiE Ottawa, sister chapter of TiE Global, the world's largest entrepreneurship network with 15,000 members, in 61 chapters across 14 countries.
More information about TiE and its upcoming event can be found on their official website.
Early Speakers: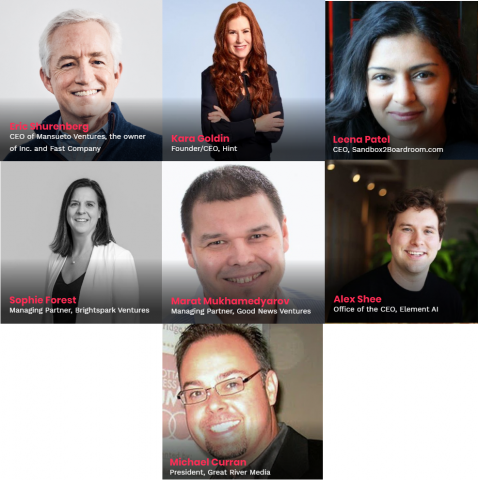 Media Contact
Company Name: TiE Ottawa
Contact Person: Bharat Rudra
Email: Send Email
Country: Canada
Website: www.tieconcanada.org